Take a thrilling journey through fashion history as we step into a style time capsule to unveil the mesmerizing vintage trends making a triumphant return in 2023. From the enchanting allure of Hollywood glamour to the rebellious spirit of 90s grunge, these timeless fashion statements are reclaiming their spotlight in the contemporary era.
Join us in this blog as we embark on a sartorial adventure, delving into six captivating vintage fashion trends that have won the hearts of style aficionados. Discover how you can seamlessly weave these retro gems into your wardrobe, crafting a nostalgic yet undeniably chic ensemble that will turn heads and spark conversations.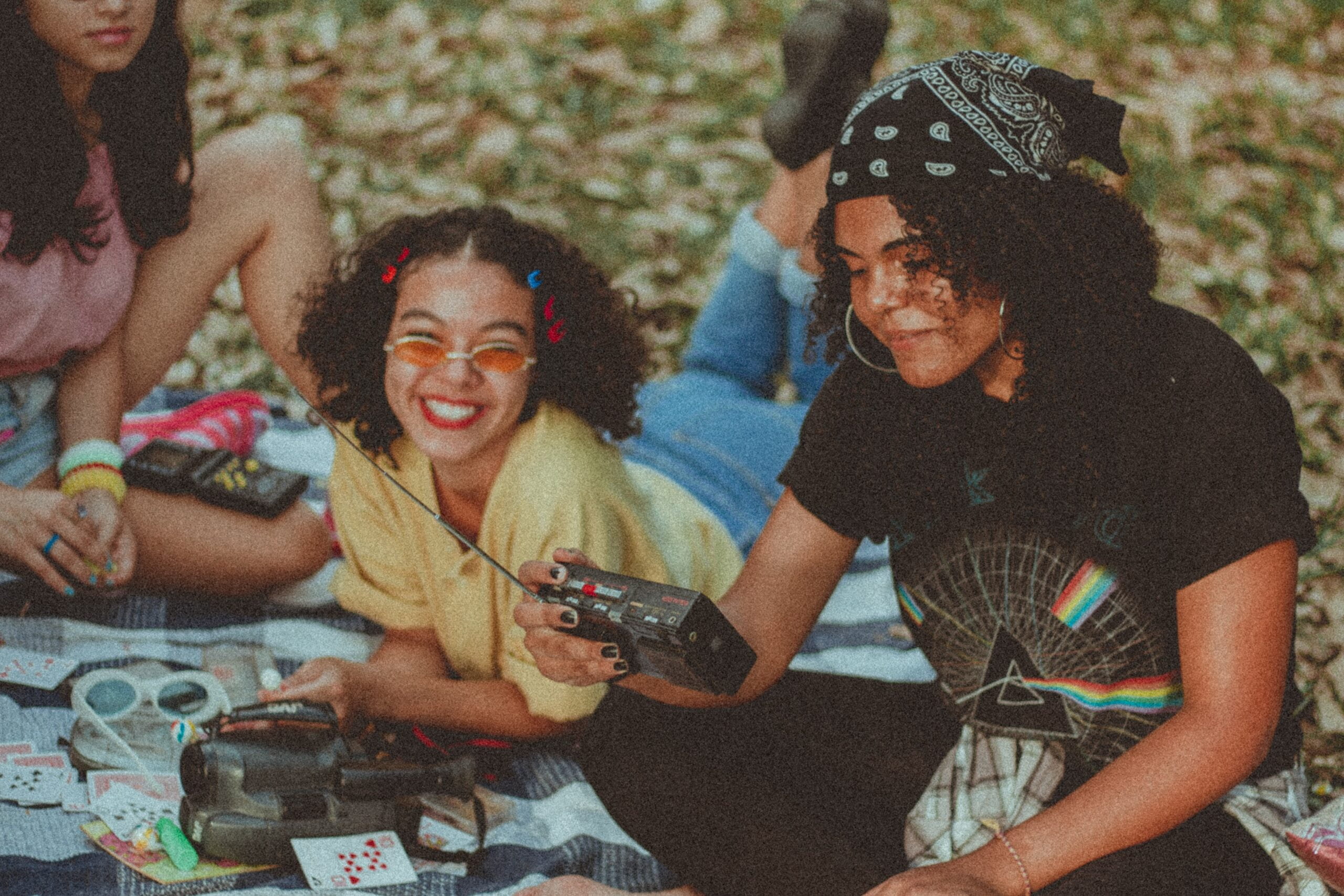 Retro Glamour:
Unleash your inner Hollywood diva as you drape yourself in billowing gowns, sport the classic red lips, and adorn your locks with impeccably styled hair. Embrace the timeless allure and grace of the 1940s and 1950s, where silhouettes hugged your curves, belts cinched your waist, and delicate embellishments like bows and ruffles added a touch of feminine charm to your look.
Disco Fever:
Transport yourself back to the groovy disco scene of the 1970s with glimmering fabrics, the swagger of wide-leg pants, and audacious prints that demand attention. Prepare to strut your stuff on the dance floor adorned in dazzling sequins, plunging necklines, and platform shoes that will turn every gathering into your personal spotlight.
Bohemian Chic:
Draw inspiration from the carefree fashion of the 1960s and 1970s, where flowing maxi dresses, playful fringe accents, and vibrant floral prints reigned supreme. Dive into a world of earthy hues, expert layering, and accentuate your style with accessories like floppy hats and oversized sunglasses to effortlessly embrace the boho-chic aesthetic.
Power Dressing:
Borrowing from the 1980s, power dressing is making a strong comeback. Bold shoulder pads, tailored blazers, and high-waisted trousers are all the rage. Embrace structured silhouettes, strong lines, and statement accessories to exude confidence and authority.
Grunge Revival:
Tap into your inner 90s renegade spirit with fashion inspired by the grunge movement. Embrace the rugged charm of plaid shirts, weathered denim, band tees, and trusty combat boots. Blend and clash contrasting elements to effortlessly cultivate an edgy and cool style that exudes an air of nonchalant rebellion.
Mod Style:
Take a stylish journey back to the vibrant 1960s with mod fashion as your guide. Envision chic shift dresses, eye-catching geometric prints, a burst of bold colors, and knee-high boots to complete the look. Embrace the elegance of clean lines, A-line silhouettes, and understated accessories to capture the quintessential essence of this iconic era.
Have a look at our shop @ Retro Fashion Revival in 2023