If your Instagram feed has been your court lately, you've surely noticed the smashing style of tennis skirt outfits that are acing the off-the-court fashion game this summer.
Tennis skirts are the ultimate style chameleons, effortlessly transforming into chic, preppy, sporty, or flirty looks depending on your fashion flair.
In a world where sporty-chic reigns supreme, we've curated a collection of stylish tennis skirt ensembles that'll have you feeling like a sophisticated pro.
So, don't stash those skirts away just yet! With our expert tips, you can rock tennis skirts with grace and glamour.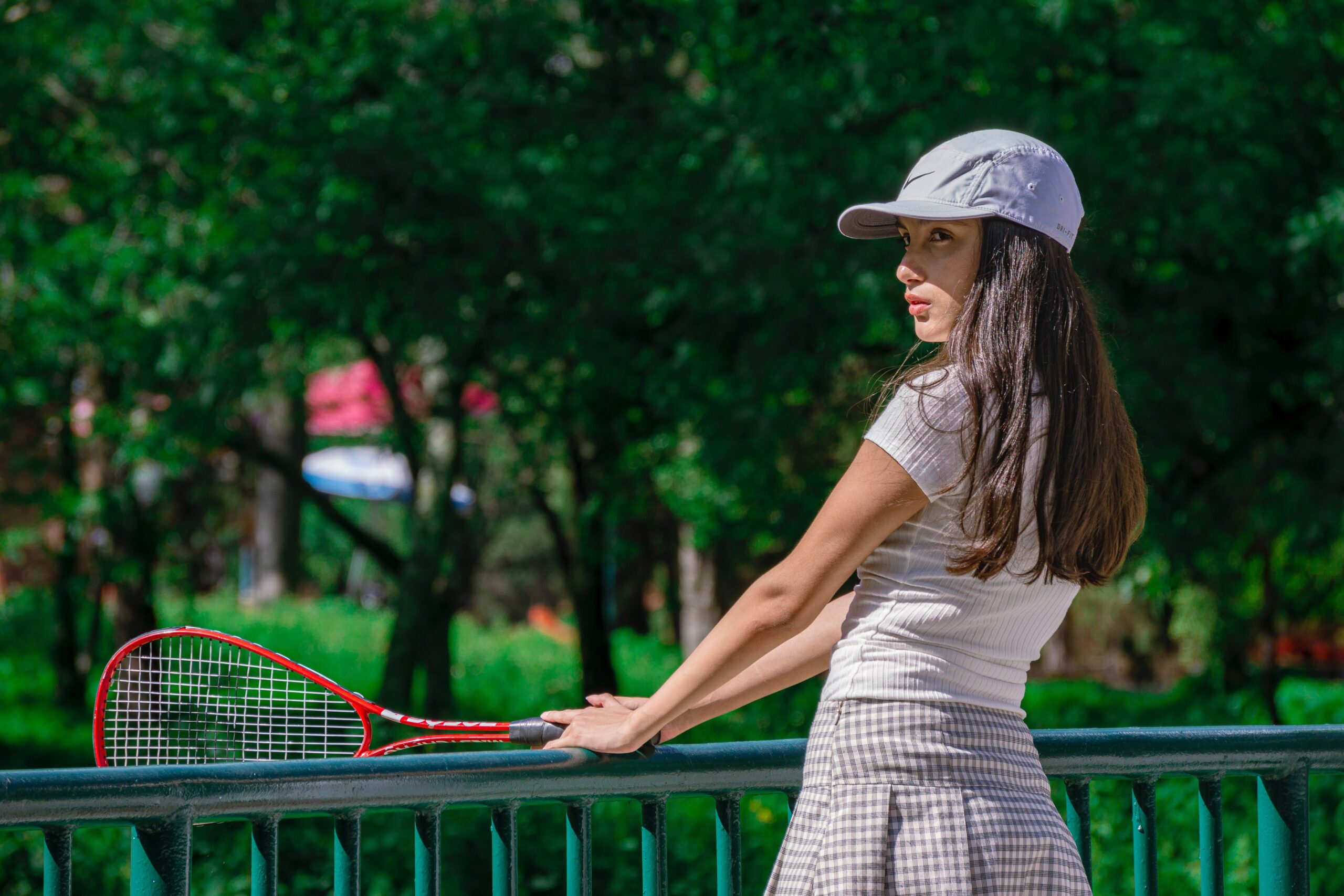 How to Dress Up A Tennis Skirt: Tips to Keep in Mind
We can all agree – tennis skirts, especially in crisp white, radiate that unmistakable sporty charm, often giving off an ultra-casual vibe. But not every woman wants to resemble a court-side pro.
That's where our style advice steps in – to help you transform your tennis skirt into an elegant statement, perfect for any setting, even those of a more formal nature. Here are some key tips to keep in your fashion playbook:
1. Wear White Tennis Skirts for Casual Looks
As you continue to champion your love for the sport from the comfort of your own turf, the classic white tennis skirt maintains its top spot as the go-to activewear. These skirts effortlessly exude a cool, casual charm that's tailor-made for the summer season.
Picture this: A white tennis skirt paired with a snug crewneck, high-rise white socks, and pristine white sneakers. It's a fashion slam dunk that never disappoints. To add a touch of preppy flair, slide a button-down shirt under that cozy sweater, or opt for the simplicity of a crisp white tee.
While you can certainly dial up the sophistication with darker tops for a formal twist, these skirts truly shine when you're aiming for that carefree, summer-ready look. And let's not forget the allure of an all-white, monochromatic ensemble – a surefire ace.
Dress up your Black Tennis Skirts for More Formal Occasions
If you're after that enduring, classic aesthetic, reach for a sleek black tennis skirt and let your creativity soar when selecting the perfect top. Wear it as-is for an effortlessly chic vibe or layer it beneath an oversized blazer for a sophisticated edge.
To complete your ensemble, make a choice: elevate your look with tall boots or heels for a touch of elegance, or go the casual route with pristine white sneakers for that relaxed, laid-back charm.
Try a Plaid Tennis Skirt
The fashion landscape is sizzling with plaid skirts, especially those short, pleated gems, inviting us to embrace a touch of preppy style. When the chillier seasons roll in, the plaid tennis skirt becomes your passport to crafting envy-worthy fall outfits.
This wardrobe staple is a true chameleon – depending on your mood, you can rock a plaid skirt with heels for a night on the town, opt for boots for a cozy day out, or keep it effortlessly chic with flats. The beauty? Your plaid skirt effortlessly shifts gears from sunup to sundown.
For a fashion-forward play, match your plaid skirt with a coordinating blazer. Alternatively, you can pair it with a classic black or white top for a timeless look, or take a bold step and choose a top that picks up one of the vibrant hues from your skirt. The possibilities are as limitless as your style imagination!
Wear Leather
Before the time is ripe for indulging in fall's chunky sweaters, oversized coats, and thigh-high boots, the leather skirt steps in as your versatile style savior, seamlessly bridging the seasons.
Leather skirts exude an undeniable cool factor, effortlessly injecting a dose of edginess into any ensemble. And when it comes to tennis skirts, leather transforms them into a sophisticated and stylish choice, ensuring you serve up a striking look.
Whether you opt for a tucked-in blouse or an oversized sweater and complete the look with high heels, boots, or sneakers, there's a style recipe for sporting a black leather tennis skirt that's accessible to everyone as the seasons shift.
Have a look at our shop @ Swing into Fashion