Preppy style, steeped in tradition and refinement, has captivated fashion aficionados for generations. This enduring trend combines classic prints, tailored ensembles, and a palette of neutral tones and pastels to create a look that's both versatile and enduring. Join us on a journey through the world of preppy fashion for girls, where we'll explore its core elements, showcase captivating outfit ideas, delve into complementary accessories, spotlight renowned preppy brands, and impart invaluable styling tips.
The term "preppy" has its origins in "prep," which is a reference to students attending preparatory schools in the United States. Its roots date back to the 1950s and 1960s, when it became synonymous with Ivy League colleges and their elite student body. This iconic style boasts clean-cut pieces like button-down shirts, blazers, khaki pants, and loafers. While it has evolved over the years, it retains its fundamental charm.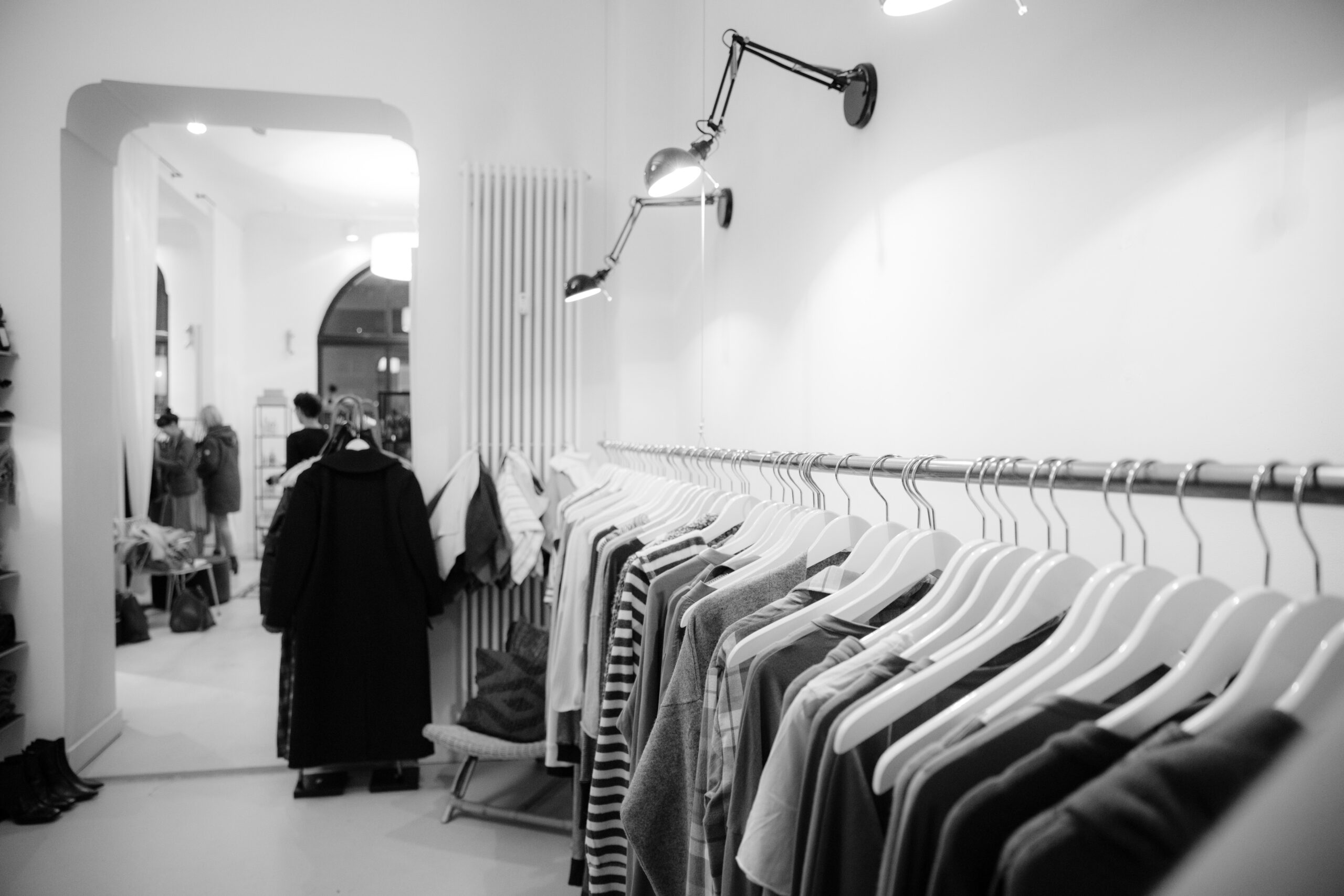 The Essence of Preppy Style
Achieving the preppy look involves several key elements that create its unique allure. Classic prints and patterns, finely tailored clothing, and a harmonious color palette are the cornerstones of preppy fashion for girls.
A. Classic Prints and Patterns for Girls
Stripes: Time-honored stripes are a hallmark of preppy fashion, imbuing outfits with an air of sophistication and grace.
Gingham: Versatile and enduring, gingham's checkered pattern complements preppy ensembles perfectly. Pair a gingham piece with tailored bottoms for a chic and polished appearance.
Polka Dots: Adding a playful and feminine dimension to preppy outfits, polka dots are a delightful choice. Opt for a polka dot blouse or skirt, pairing it with classic pieces to elevate your style.
B. Tailored Clothing for Girls
Blazers: A well-fitted blazer is indispensable in the preppy wardrobe. It imparts structure and sophistication to any outfit, whether matched with trousers, skirts, or dresses.
Button-Down Shirts: Crisp and tailored button-down shirts are the very essence of preppy fashion. They can be worn alone or layered under sweaters, cardigans, or blazers for a polished finish.
A-Line Skirts: Universally flattering, A-line skirts are a timeless silhouette. Combine them with blouses or sweaters for a preppy and feminine ensemble.
C. Neutral Colors and Pastels for Girls
Navy Blue: Quintessential to preppy fashion, navy blue's versatility makes it a perfect match for classic colors such as white, khaki, and pastels.
Khaki: Khaki, another preppy mainstay, offers timeless pieces like pants, shorts, or skirts that can be dressed up or down for a myriad of occasions.
Light Pink: Light pink imparts a soft and feminine touch to preppy outfits. Incorporate this shade through blouses, dresses, or accessories for a girlish and preppy flair.
Delve deeper into the world of preppy fashion for girls, and uncover the artistry of blending tradition with modern style.
Preppy fashion isn't just a choice; it's a versatile and timeless lifestyle. Whether you're headed to work, school, a weekend brunch, or a formal event, preppy outfits for girls offer a canvas of endless possibilities. Here, we've curated a collection of preppy outfit ideas to ignite your wardrobe with sophistication and style.
A. Work Outfits for Girls
Blazer Brilliance: Combine a tailored blazer with slim-fit trousers and a classic button-down shirt for a professional and polished look that commands attention.
Pencil Skirt Elegance: Opt for a knee-length pencil skirt in a classic print or solid color, and pair it with a blouse, layered under a lightweight cardigan for a chic office ensemble.
B. School Outfits for Girls
Charming Schoolgirl: Elevate your school style with a collared shirt, a pleated skirt in a classic print, knee-high socks, and the timeless charm of loafers or Mary Jane shoes.
Scholarly Chic: Layer a sweater vest over a crisp button-down shirt, then pair it with khaki pants and finish the look with loafers or oxford shoes for a preppy and scholarly appearance.
C. Weekend Brunch Outfits for Girls
Sporty Sophistication: Embrace a sporty yet chic vibe with a polo shirt paired with a pleated skirt. Elevate your look with loafers and add a statement belt or crossbody bag for that extra pop.
Casual Poise: Achieve casual, put-together perfection by layering a sweater over a button-down shirt, pairing it with slim or straight-leg jeans, and completing the look with classic ballet flats.
D. Formal Events Outfits for Girls
Elegant A-Line: Opt for an elegant A-line dress in a solid color or classic print, such as polka dots or stripes. Accessorize with pearl earrings and necklace, and gracefully glide in heels or dressy flats.
Tailored Edge: For a modern twist on formal attire, a tailored jumpsuit in a neutral color, cinched at the waist with a statement belt and paired with ankle boots, creates a sophisticated and edgy look.
But that's just the beginning. Preppy style thrives on meticulous attention to detail and the art of accessory selection. Here are some accessories that will complement your preppy look:
A. Pearl Earrings and Necklaces: These timeless gems add an extra touch of elegance to your ensemble. Opt for simple pearl stud earrings or a delicate pearl necklace to enhance your preppy look.
B. Loafers and Boat Shoes: Footwear is key in preppy fashion. Loafers and boat shoes are not just comfortable and versatile; they also exude sophistication. Classic leather loafers or canvas boat shoes in neutral tones or pastel shades complete your preppy look.
C. Leather Belts and Woven Belts for Girls: Belts aren't just practical; they're also stylish accessories that can elevate your preppy outfit. Choose leather belts in classic colors like brown or black or opt for woven belts for a more casual and summery look.
D. Tote Bags and Structured Handbags for Girls: Tote bags and structured handbags are both practical and fashionable accessories that complement your preppy outfits. A classic leather tote bag or a structured handbag in neutral colors like navy blue or tan adds a polished and put-together touch.
And when it comes to preppy fashion, there are iconic brands that stand out:
A. Ralph Lauren: Synonymous with preppy fashion, Ralph Lauren offers a wide range of clothing and accessories for girls, including classic polo shirts, tailored blazers, and timeless dresses. Ralph Lauren's designs embody the essence of preppy style with their clean lines, classic prints, and meticulous attention to detail.
B. J.Crew: Known for its modern take on preppy fashion, J.Crew offers a mix of classic and trendy pieces that seamlessly blend into preppy outfits. From tailored blouses and blazers to colorful dresses and statement accessories, J.Crew provides endless options for girls looking to embrace preppy style.
C. Lilly Pulitzer: Renowned for its vibrant and playful prints, Lilly Pulitzer's preppy styles for girls include colorful dresses, skirts, and tops that exude a cheerful and summery vibe. With bold patterns and bright colors, Lilly Pulitzer is the go-to brand for girls who want to make a statement with their preppy outfits.
Now, how do you make preppy outfits uniquely your own? Here are some tips for styling preppy outfits for girls:
A. Layering for Depth and Texture: Layering adds depth and texture to your preppy look. Experiment by layering a button-down shirt under a sweater, adding a blazer over a dress, or wearing a cardigan over a blouse. Mix and match to create unique and eye-catching outfits.
B. Mixing Prints for Playfulness: Don't shy away from mixing prints and patterns to infuse playfulness into your preppy outfits. Pair stripes with florals or gingham with polka dots, ensuring that the prints complement each other for a cohesive look.
C. Incorporating Statement Pieces: While preppy fashion often gravitates toward classic and neutral colors, incorporating statement pieces can inject a pop of color or pattern into your outfit. Consider a vibrant colored blazer, a boldly printed skirt, or a statement accessory to enhance your preppy style.
D. Balancing Preppy with Modern Trends: Preppy fashion isn't confined to tradition. Embrace modern trends and infuse them into your preppy outfits. Pair a preppy blouse with high-waisted jeans, combine a tailored blazer with leather leggings, or accessorize with a trendy bucket hat or chunky bracelet to add a contemporary edge.
Preppy fashion is more than just clothing; it's a timeless expression of style, a reflection of personality, and a statement of sophistication. Whether you're stepping into the corporate world, acing your school attire, enjoying a weekend brunch, or attending a formal event, preppy outfits for girls empower you to exude confidence and elegance.
So, elevate your fashion game with preppy perfection, and let your style shine. Your journey into the world of preppy fashion is an exploration of timeless beauty, tailored elegance, and limitless possibilities.
Have a look at our shop @ Classic Preppy Fashion