Last year, during the fashion frenzy of September's fashion month, searches for 'sheer tops' saw a staggering 600 percent increase compared to the previous month, as reported by Vogue Australia. Now, sheer pieces are once again stealing the spotlight on the runways, and, to our sheer delight, they are a prominent feature in the EVELINFINK SS23 collection! Sheer fashion consistently proves to be an exhilarating element to infuse into your ensemble, seamlessly merging sensuality and sophistication.
The allure of incorporating sheer garments into your wardrobe lies in the freedom to experiment with varying levels of transparency, enabling you to adapt your style to match your mood and vibe. Whether you're in the mood for a provocative allure, a sweetly seductive charm, or a mesmerizing blend of both, sheer dressing empowers you to embody these facets simultaneously. Let's embark on a journey to explore three captivating ways to embrace it!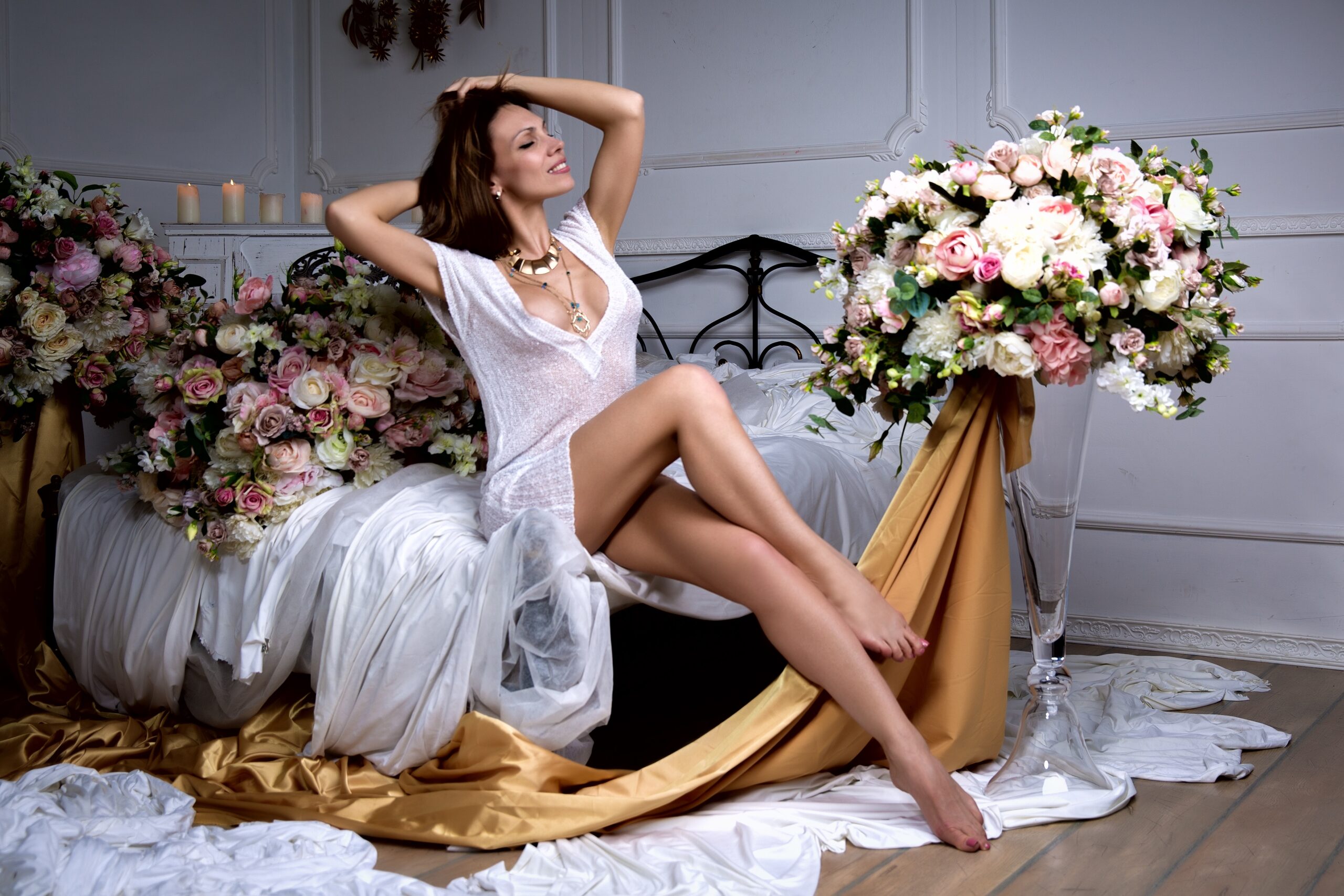 The spotlight falls on the MONOGRAM LOGO PRINTED TUNIC, a standout piece from the SS23 CURIOSITY collection by EVELINFINK. This wardrobe gem stands as one of the most versatile additions you can make, boasting endless styling possibilities. In this edition, we've opted for a double dose of lavender underneath, creating layers that add depth and a captivating spectrum of purple hues to your ensemble. Elevate your look with high heels for a jaw-dropping effect or opt for your favorite sandals to effortlessly channel summer vibes!
But wait, there's more! The same MONOGRAM LOGO PRINTED TUNIC, a whole new vibe! This time, we've paired it with a sleek black onesie to serve as a chic base. Black futuristic sneakers take the outfit in a different direction, and the addition of an EVELINFINK leather belt transforms the silhouette entirely. Don't hesitate to accessorize your sheer pieces—dazzling jewelry, when worn beneath transparent items, can elevate your look to the next level.
And now, for a monochrome sheer sensation, we present the PRINTED ORGANZA SHIRT DRESS! Revel in the captivating interplay of transparent printed layers, merging a touch of edge with a delicate feminine allure.
Stay ahead of the curve by subscribing to our newsletter, and be the first to discover the latest trends and updates!
Have a look at our shop @ EVELINFINK SS23 collection