Smart clothing, the future of fashion, has revolutionized the sports and fitness scene. Dive into this high-tech realm that blends fashion and function seamlessly. As the global smart clothing market gears up to surpass $5 billion annually by 2027 (according to Statista), it's evident that these futuristic garments are here to stay.
But with great innovation comes great responsibility. The rise of smart clothing also raises questions about sustainability and environmental impact. Despite these challenges, the relentless evolution of smart clothing technology empowers individuals to take charge of their health and wellness journey. Whether you're an elite athlete or simply want to monitor your well-being, prepare to embrace the extraordinary potential of smart clothing.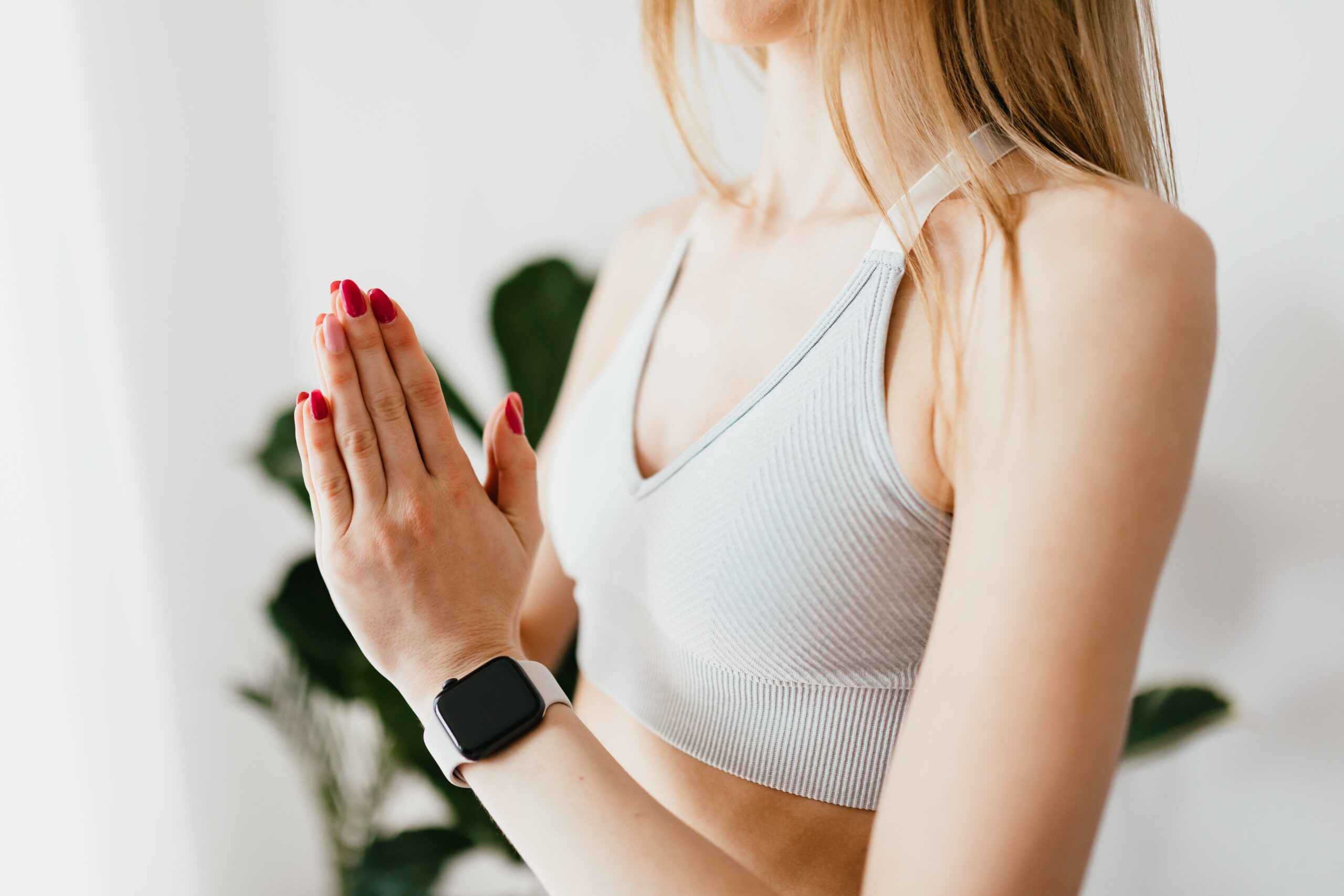 Smart Clothing Demystified: The Ultimate Guide
Smart clothing represents a new era in fashion where garments sense and adapt to their environment, wearer's needs, and various stimuli, including electricity, heat, and magnetism. This cutting-edge clothing combines electronics, sensors, and advanced materials to deliver functions such as temperature control, protection, monitoring, and even entertainment and self-expression. With attributes like efficiency, intelligence, and compatibility, smart clothing redefines our relationship with attire.
The intelligence of smart clothing falls into two main categories:
Seamless Integration: Everyday clothing seamlessly incorporates an integrated circuit system to perform specific functions. Sensors, power sources, and other components are compactly merged into a single unit through advanced packaging and miniaturization technology before being integrated into the garment.
Flexible Wearable Tech: Flexible wearable technology transforms clothing into smart marvels. This can involve embedding flexible displays, thin-film batteries, and flexible sensors into fabric or utilizing phase-change and color-changing materials directly in the clothing.
Smart clothing elevates traditional fashion by integrating multiple functional modules into classic designs, offering a wide array of personalized services.
Smart Socks: Elevate Comfort and Healthcare

Smart socks, your perfect companions in healthcare, maintain cloud connectivity for continuous temperature monitoring, and seamless data sharing with healthcare professionals. Equipped with temperature sensors, they not only offer valuable insights but also ensure wearer comfort. Soft and cozy, smart socks demonstrate how technology meets practicality to enhance daily life.

Smart Shoes: The Running Buddy You Need

Experience the future of running with smart shoes that analyze your stride, assess stress levels, monitor impact and balance, and provide personalized recommendations. These shoes are your partners in achieving athletic goals while safeguarding against injuries. The invaluable data collected by smart shoes can significantly enhance your training performance and propel you to new heights in your running journey.

Smart Activewear: Your Body's Biometric Interpreter

Smart activewear possesses the remarkable ability to detect biometric signals from your skin, offering essential insights into your body's functions and performance.
"Top Tech Trends Paving the Way for Smart Clothing"
Smart clothing is not just fashion; it's a lifestyle. These electronic garments seamlessly integrate with your devices, such as smartphones, and respond to your body's needs. The industry continues to evolve, with cutting-edge technology trends shaping the future of smart clothing.
Advanced Fibers: From Sleek Metallics to Innovative Conductive Polymers

Textiles have evolved into high-tech wonders, transmitting data, conducting electricity, and sensing surroundings. With materials like silk, wool, polyester, cotton, and even kevlar, advanced fibers enhance performance and comfort, catering to runners, bikers, and active enthusiasts.

3D Printing: Fashion Meets Technology

3D printing is revolutionizing the clothing industry, enabling unique, one-of-a-kind style pieces. Beyond aesthetics, 3D printers are crafting smart clothing with embedded sensors, heralding a new era for sporting goods.

Power Supply: Unleashing the Potential of Body Movement

Nylon fibers generate electricity from body movement, eliminating the need for constant battery charging. Initiatives like Smart2Go aim to create independent energy platforms, making smart clothing more accessible.

Sensors: Durable Data Collection for Longevity

Wash-resistant sensors are the future of smart clothing, ensuring prolonged use and reducing the need for frequent replacements. Enjoy the benefits of smart clothing for an extended period, enhancing your fitness and well-being.

AI: Transforming the Fashion Industry

AI is reshaping the fashion landscape, with the potential to increase revenue by 118% by 2030. AI-driven personalization, product recommendations, and inventory management are set to revolutionize the customer experience and drive profits.
"The Latest Trends in Smart Clothing for Sports and Fitness Enthusiasts"
Wearable Biometric Sensors: Your Personal Fitness Tracker

Smart clothing equipped with various sensors measures essential biometric data, providing invaluable insights for athletes and fitness enthusiasts on the go. Enjoy comfort and portability with screen-printed sensors and conductive inks.

Heated Apparel: Stay Cozy During Outdoor Workouts

Lightweight, flexible, and wireless heated clothing, powered by printed electronics, ensures all-day warmth without bulky layers. Focus on performance, not the cold, with this innovation.

Force-Sensing Resistors: Precision in Exercise

Force sensor resistors (FSRs) gauge pressure through electrical resistance, aiding in exercise effectiveness, posture assessment, motion tracking, and grip feedback. Get the most out of your workouts with FSR-equipped smart clothing.
"How 3D Product Configurators Can Revolutionize Smart Clothing"
Sportswear companies are embracing 3D configurators to boost customer loyalty and tailor products to individual preferences. These configurators offer:
Design and Visualization: Visualize your ideal smart clothing design, including color, fabric, and style, before making a purchase.
Size and Fit: Input your body measurements for a customized fit, ensuring comfort and performance.
Connectivity and Features: Choose the technological features you want, such as sensors or Bluetooth connectivity, and adjust their placement on the garment.
Personalization: Add personal touches like logos, images, or text to create unique, personalized smart clothing.
"Looking Ahead: Empowering Smart Clothing Consumers"
The rise of smart clothing technology empowers consumers to monitor their health and wellness as never before. With 3D product configurators, customers can personalize their clothing to their exact preferences, enhancing confidence and satisfaction. This technology offers an exciting path forward for the smart clothing industry, providing customers with a tailored shopping experience and revolutionizing the sportswear market's approach to customer service.
Have a look at our shop @ Intelligent sportswear trends