When it comes to enjoying the beach or poolside, finding that perfect bikini can be a game-changer for your confidence and comfort. With a multitude of styles and cuts to choose from, it's essential to select a bikini that accentuates your best features. In this blog post, we'll be your guide on the journey to finding the bikini that will make you look and feel extraordinary. Let's dive right in and uncover the perfect bikini for you! For a wide array of bikinis, don't forget to explore the fabulous collection at Pretty Little Bikini Shop.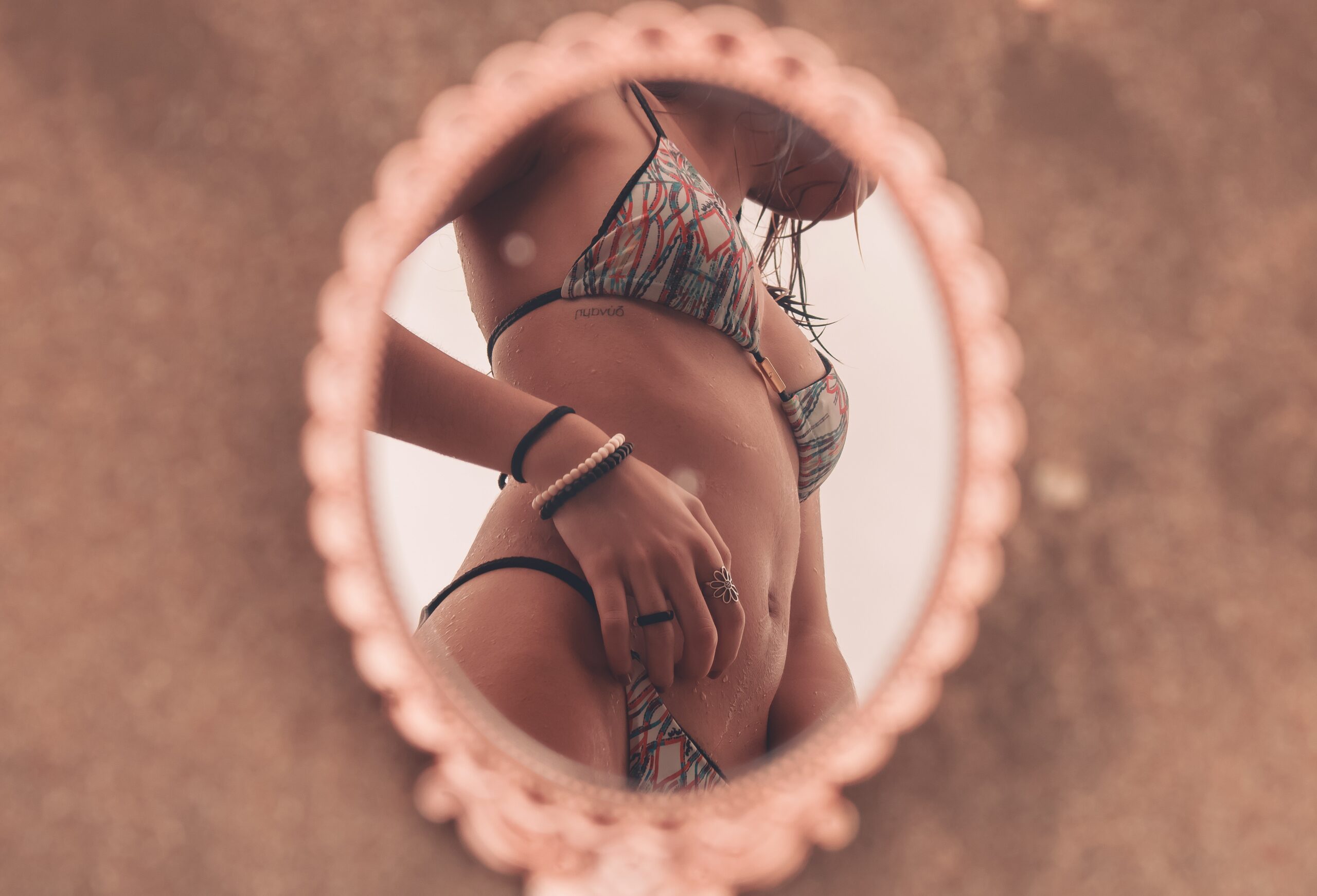 Step 1: Embrace Your Unique Silhouette First, identify your body shape – whether you're an hourglass, pear, apple, athletic, or petite. Then, choose bikinis that enhance your natural curves and proportions.
For an hourglass figure, go for high-waisted bottoms and supportive underwire tops.
Pear-shaped? Balance your proportions with patterned tops and solid-colored bottoms.
If you're apple-shaped, look for bikinis with ruching or draping to create a slimming effect.
Athletic build? Add curves with feminine details like ruffles or embellishments.
Petites, opt for adjustable ties and smaller prints to avoid overwhelming your figure.
Step 2: Select the Right Bikini Top Consider your bust size and desired coverage when choosing a top.
Push-Up tops add volume and create a fuller appearance for smaller busts.
Triangle tops are universally flattering with a minimalist look.
Halter tops provide support and lift with adjustable neck ties.
While bandeau tops are perfect for tanning, they may not offer ample support for larger busts.
If you have a larger bust, underwire tops provide extra support and shaping.
Step 3: Find Bikini Bottoms that Flatter Choose bottoms that enhance your lower body and create balance.
High-waisted bottoms accentuate the waistline, ideal for hourglass or pear shapes.
Brazilian cut bottoms showcase curves and elongate the legs, a hit for athletic or petite figures.
Boyshorts offer more coverage, suitable for a sporty and modest look.
Side-tie bottoms provide adjustable coverage, versatile for various body shapes.
Step 4: Embrace Prints and Colors for Strategic Styling Use patterns strategically to highlight your best features. Dark and solid colors create a slimming effect. Don't hesitate to mix and match bikini tops and bottoms for a customized look that's uniquely you.
Why Bikinis Are the Ultimate Summer Choice
Sun-Kissed Skin: Get that coveted even tan with maximum sun exposure.
Comfort and Mobility: Enjoy the freedom of movement for water activities.
Versatile Styling: Express your personal style through mix-and-match options.
Quick Drying: Lightweight and quick-drying materials for convenience.
Confidence Boost: Well-fitted bikinis boost confidence and celebrate your natural beauty.
Are you ready to discover the bikini that perfectly complements your body shape and boosts your confidence? Dive into Pretty Little Bikini Shop's collection, offering an extensive range of stylish and high-quality bikinis. With their diverse options and attention to detail, you're guaranteed to find the perfect bikini that accentuates your unique figure. Start shopping now and embrace the summer with confidence and style!
Have a look at our shop @ Swimsuit selection by body type