Conbello Textile – Your Ultimate Destination for End-to-End Performance Sportswear Manufacturing in Istanbul. Elevate your brand with high-quality sportswear that perfectly embodies the flourishing Athleisure fashion trend.
Say goodbye to the constraints of clothing brokerage offices, as Conbello Textile takes you on a seamless journey from concept to completion. Your garments are meticulously crafted directly in our factory, encompassing everything from initial design to prototype sample fabrication, wholesale production, and prompt delivery to your doorstep. Experience the epitome of end-to-end manufacturing at the heart of production, exclusively with Conbello Textile. Rest assured, every stage, right up to the delivery, is seamlessly orchestrated by Conbello Textile.
Our unwavering commitment to quality extends across all five of our distinct factories and eighteen dedicated departments, backed by stringent quality control protocols. This ensures that each and every customer receives the highest quality products, every time.
Drawing from our three decades of expertise, we guide you through every facet of your brand's creation and production journey. Conbello Textile stands by your side from project inception to completion, offering impeccable customer service and a seasoned team of technicians to ensure your project proceeds flawlessly. Our dedicated, in-house experts ensure that your journey is smooth and hassle-free. Our designers, modelists, stylists, and graphics professionals are passionate experts in their fields, delivering excellence at every stage. From fabric testing to printing systems, our technicians work in tandem to produce top-tier garments with intricate designs, making us a true one-stop shop.
Submitting your dream designs is a breeze; simply provide a Tech pack file. But worry not if you lack a technical file – you can send sketches, product photos, or product links. We cater to your unique needs, regardless of the format.
The significance of fabric and workmanship, including the choice of sewing thread, in crafting performance-enhancing activewear cannot be overstated. Different sports demand different fabrics and sewing techniques. Let's delve into some of the essential components for achieving the ideal sportswear for your athletic endeavors.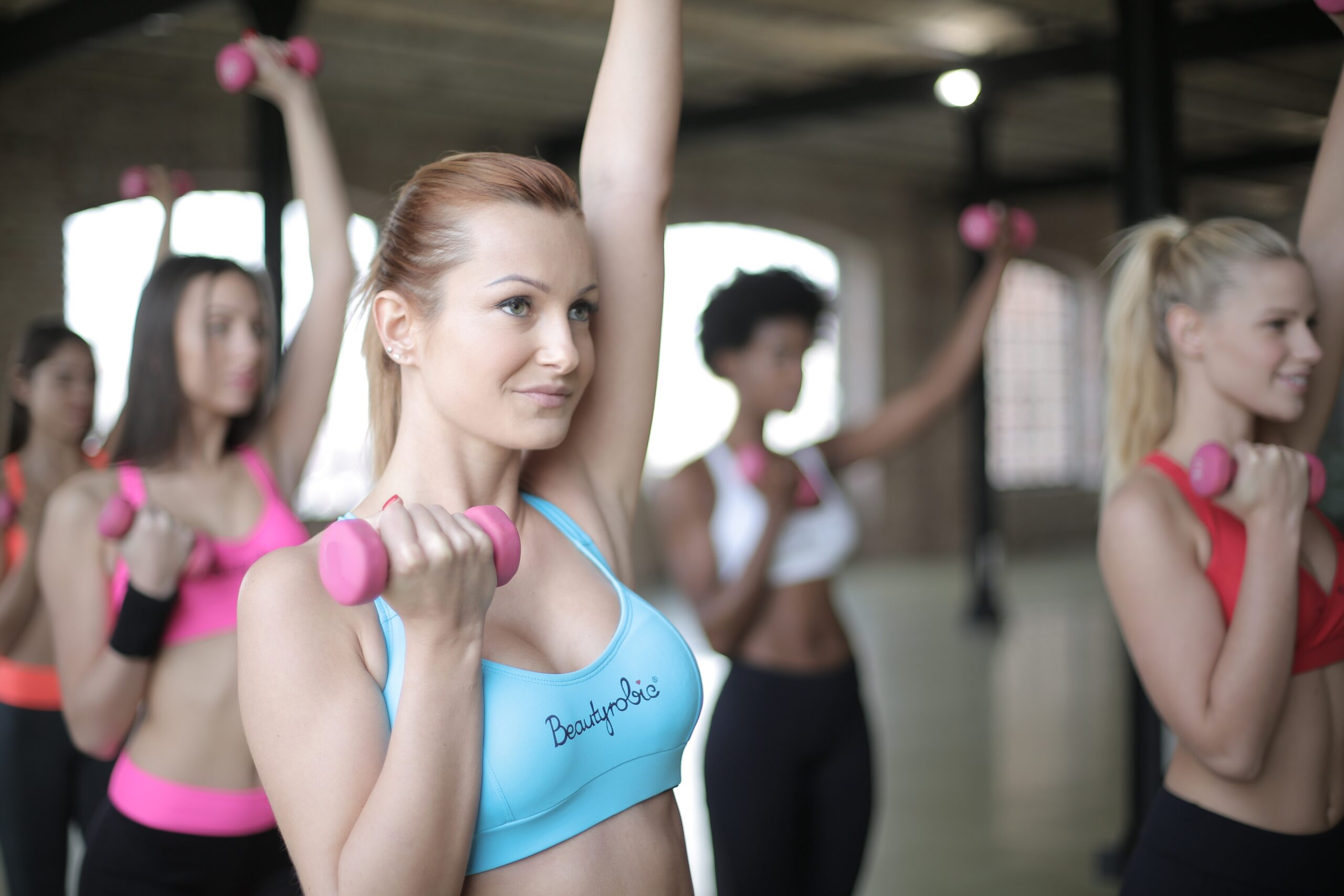 Key Technical Features Embraced by Conbello Textile in Performance Sportswear Production:
Fabric Selection: Sportswear fabric must be breathable, moisture-absorbent, and flexible to deliver maximum comfort and performance. A heavy, sweat-soaked T-shirt that fails to quickly evaporate sweat can negatively impact your performance. The choice of fabric for intense workouts, like yoga or strenuous sports, differs significantly.
Fit: Well-fitted sportswear minimizes friction and facilitates unrestricted movement, ensuring peak performance.
Durability: Sportswear must endure the rigors of training and competition without tearing or deteriorating. Quality fabric that moves effortlessly with your body, coupled with suitable sewing techniques and threads, is essential.
Weight: Lightweight sportswear reduces the athlete's load, maximizing speed and agility.
Ventilation: Proper airflow through sportswear helps athletes stay cool and dry. Special technical fabrics are employed to achieve this.
Compression: Certain athletic wear includes compression technology, enhancing blood flow and reducing muscle fatigue.
Temperature Regulation: Sportswear should regulate body temperature for comfort in various environments.
Sun Protection: Outdoor sports demand sportswear that shields against harmful UV rays.
Visibility: Sportswear intended for nighttime or low-light conditions should feature reflective materials for heightened visibility.
Personalization: Many athletes have specific preferences for their sportswear, such as zippered or adhesive pockets strategically placed on their fitness attire. These customizable options are tailored to the intended use of the clothing.
In every clothing product, from T-shirts and hoodies to leggings, equestrian leggings, raincoats, sports bras, tracksuits, jumpsuits, vegan leather corsets, imitation leather jackets, coats, and varsity jackets, Conbello Textile employs only the highest quality original fabric and meticulous craftsmanship.
Here are a few illustrations of what Conbello Textile has accomplished with fully customizable sportswear:
Laser-printed branding on tracksuits and hooded sweatshirts.
Integration of special pockets into fitness or yoga leggings to provide unique features to your customers.
The freedom to create any clothing design you desire, with technical advice provided throughout the design process.
Moreover, we are pleased to offer low minimum order quantities, completely free of charge. Your active wear brand's clothing is manufactured with the same commitment to excellence as the products of the world's leading clothing brands.
How can you elevate your brand's quality with performance sportswear? It's a multifaceted challenge. The choice of fabric for crafting performance-enhancing T-shirts or polo shirts can be intricate. High-performance activewear, suitable not only for the gym but also for everyday wear or transitioning from the office to the gym (Athleisure fashion), requires careful consideration of fabric selection.
Not all cotton T-shirts are created equal; in fact, a 100% cotton T-shirt can be of extremely poor quality. Many startup brands, lacking deep knowledge in this area, opt for inexpensive fabrics and workmanship, risking their reputation and financial investment. Such cotton fabrics, produced by melting small fabric scraps and other short fiber fabric pieces in boilers during the cotton fabric cutting process, yield extremely low-quality results. The sportswear T-shirts created from such cotton fabric bear no resemblance to genuine performance wear.
To create a top-tier performance clothing brand characterized by exceptional quality, you must possess an understanding of sewing techniques and proper workmanship. The sewing process plays a pivotal role in the construction of fitness clothing, ensuring a snug fit and durability during workouts. High-quality, stretchy threads are employed, along with various seam types suited for different types of movement. For instance, flat seams minimize chafing, while a coverstitch reinforces high-stress areas like the waistband or armpits. Attention to fit is paramount, as well-fitting activewear delivers superior comfort and functionality during exercise. Generally, the more meticulous the sewing process, the better the garment's resilience under regular use.
However, even high-quality cotton (long fiber) sportswear becomes increasingly burdensome as sweat accumulates. This is due to cotton's high absorbency of sweat and slower evaporation rate. This is where advanced technical fabrics for high-performance sportswear come into play. Synthetic fabrics have made significant strides in recent years. Activewear constructed from high-performance technical polyester fabric can lead your clothing brand to success. The filament structure of this fabric expedites sweat evaporation during production, keeping users feeling exceedingly comfortable and dry. Since the fabric remains dry, it doesn't become heavier with moisture accumulation.
Consider DRY TOUCH® (Dry Fit Fabric) for your high-performance sportswear:
Patented channel fibers in DRY TOUCH® fabrics enable them to breathe by allowing air in and moisture out. Testing demonstrates that DRY TOUCH® fabrics absorb moisture up to ten times faster than basic cotton fabrics. These moisture management features make DRY TOUCH® an ideal choice for everactiv sports apparel, ensuring you stay dry and comfortable, even during intense workouts.
DRY TOUCH® keeps athletes at their optimal body temperature, regardless of the weather.
With its specially designed fabric structure, DRY TOUCH® wicks moisture away from the body and disperses it on the outer surface of the fabric, maintaining the body's natural temperature.
The fabric blends within our textile collection feature functional and breathable fabric structures that wick moisture away from the body, keeping you dry and cool. Specially designed ventilation ducts.
Have a look at our shop @ Personalized fitness fashion