Life is your grand parade, so sashay down that runway with confidence! From your character to your body structure, each of us is gifted with unique traits that make us one-of-a-kind. The more diverse the mix, the more captivating the spectacle. Just as people come in all shapes and sizes, so do clothes.
Basking in your own skin is essential to dance through life with grace and self-assuredness. To achieve that, you need outfits that accentuate your body's finest features. However, it can be a challenge if you're unsure of your body type.
This article is your compass for selecting dresses that will make you look and feel fabulous, adding that extra sparkle to your presence. After reading this, you'll have a clearer idea of how to elevate your style and celebrate your unique attributes.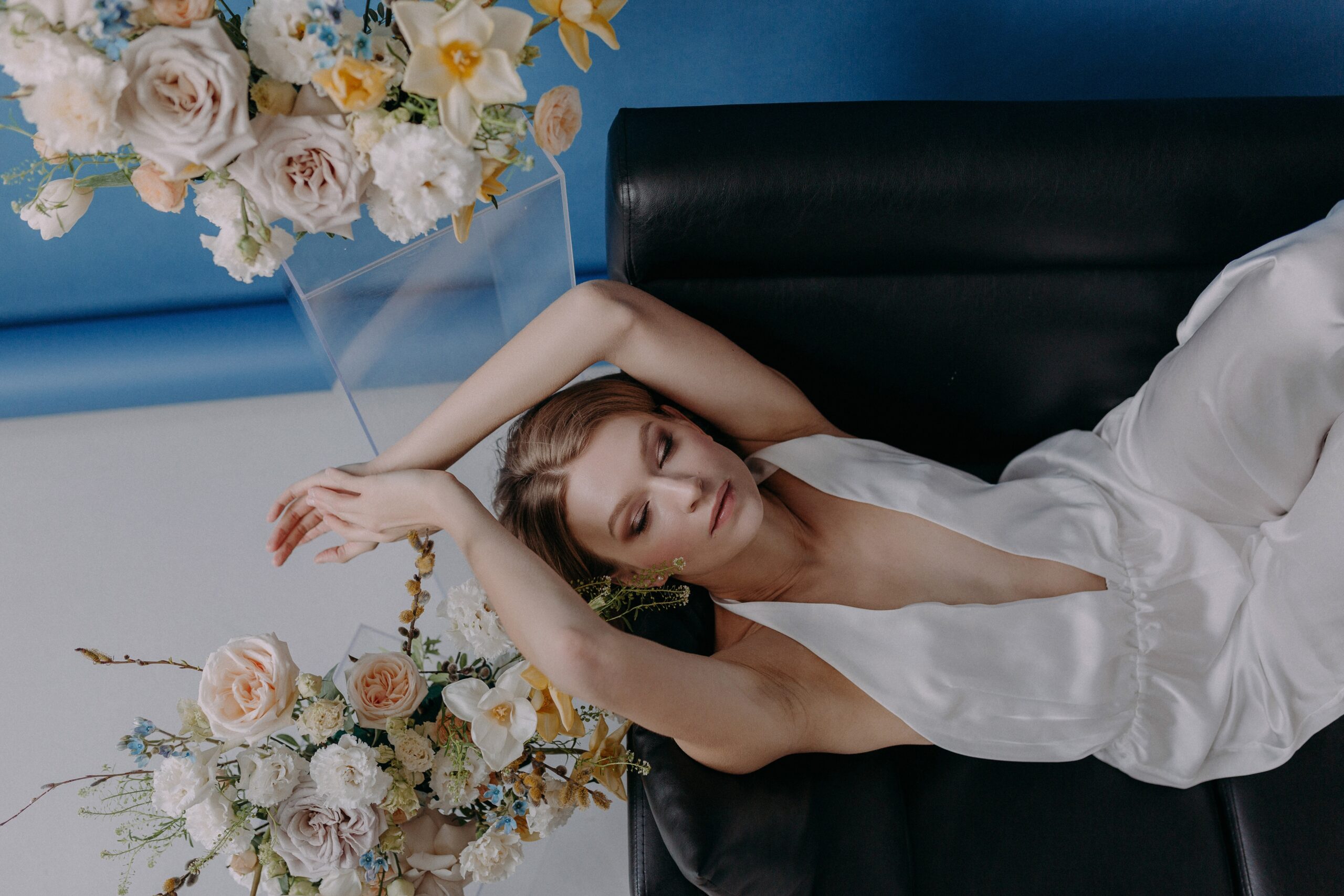 Unveiling the Five Most Common Body Types
While staying on-trend can be exhilarating, feeling uneasy in the latest fashion can dent your self-esteem. Remember that trends hinge on generalized ideas of what's in vogue, which constantly shift with popular opinion.
There's no universal standard for the female body's appearance. It varies depending on each woman's genetic makeup, and biology pays no heed to trends. Nonetheless, some general categories help the fashion industry cater to diverse individuals. These classifications can also steer you toward building a wardrobe that makes dressing up more enjoyable and fulfilling. The most common body types are:
Apple (or oval/round)
Pear (or triangle)
Athletic (or inverted triangle)
Rectangle (or straight/banana)
Hourglass
Clarifying the Common Body Types
It's important to note that there isn't a universally accepted list of classifications. Some sources use only four categories, while others go as far as eight or nine. Additionally, sub-types may exist within the broad types mentioned above.
How to Determine Your Body Type
Although lifestyle and exercise can influence your silhouette, your bone structure, proportions, and muscle distribution are mostly inherited. Your body shape is rooted in these factors, not your weight. Recognizing and accepting your body type is a beautiful step toward self-love. Dressing in harmony with your shape will help you discover comfortable and flattering fits, empowering you with confidence.
You might be able to identify your body type by simply looking in the mirror, but the most accurate method involves taking measurements:
Shoulders: Stand tall and relaxed, encircle the measuring tape around the top of your shoulders, at their widest point above your shoulder blades.
Bust: Stand naturally, loop the measuring tape around the fullest part of your bust without pressing your chest.
Waist: Wrap the measuring tape around the narrowest part of your waist, typically just above your belly button.
Hips: Position the measuring tape around the fullest part of your hips, including your buttocks, just below your hip bones.
Now, input your measurements into the calculator below, and voilà!
The ATD Body Type Calculator Shoulders: cm Bust: cm Waist: cm Hips: cm
Fill in all values and click CALCULATE to determine your body type.
Dressing for Each Body Type
Once you've obtained your measurements, you'll be able to identify the body type that most closely aligns with your widest measurement. While there are various body shapes, the fashion industry generally recognizes four: apple, pear, hourglass, and rectangle-shaped body types.
Apple Body Type
A salute to the curvaceous ladies with stunning upper bodies and more slender arms and legs that deserve to shine. Also known as round or oval body shape, the apple body features broad shoulders, a generous bust, and less-defined hips, with a waistline that isn't strongly pronounced.
If this is your body type, focus on showcasing your legs with high heels, short skirts, or ultra-high-waisted skinny jeans. Emphasize your bust's shape with A-line silhouettes and V-necklines.
Opt for wrap dresses, boyfriend button-ups, flowy tunics, or dresses that either define or divert attention from the waist. Strapless and off-the-shoulder styles also complement apple-shaped bodies. Choose fabrics that drape gently over your body, such as silk, linen, tweed, gabardine, and cotton.
Pear Body Type
Hips don't lie! The waist-to-hip ratio of pear-shaped bodies turns heads and leaves a lasting impression. Also referred to as spoon- or triangle-shaped, pear bodies boast wider hips and thighs but smaller shoulders and bust measurements. These bodies tend to have narrow waistlines in comparison to their hips and long, slender arms.
If you belong to this body type, draw attention away from your hips with full-skirted dresses or adorned necklines. Accentuate your waist, back, or neckline with interesting top shapes, open backs, voluminous sleeves, or belted styles.
A-line and maxi dresses work wonders for pear-shaped women, especially when the hemline falls just below the knee.
Rectangle Body Type
Anything looks great on this versatile body type! Also known as straight or athletic, the rectangle body boasts fairly uniform measurements with a straighter waistline. Women with rectangle-shaped bodies can emphasize the features they wish to highlight, creating their desired balance.
To accentuate your lower body, experiment with statement bottoms. Add volume with pleats, vibrant prints, or funky flares. To focus on the upper half, draw attention to your arms and shoulders while highlighting your waist. Curvier rectangles shine in crew, cowl, or V-neck tops, while those with smaller busts can favor their upper body with embellished necklines or statement collars.
Since this body type is the most common, nearly every dress is designed to flatter a rectangular frame. Explore various sleeve styles, cinched waistlines, and lively prints.
Athletic/Inverted Triangle Body Type
This body type boasts broad shoulders wider than the waist and hips, often accompanied by shapely legs. Balancing out the broader shoulders by directing attention to the lower half is key.
Select dress styles that add volume and focus to your hips and legs, such as styles featuring ruffles or pleats below the hips. This not only draws the eye downward from the upper body but can also create a more defined waistline.
Choose dresses or tops with deep, narrow necklines, and avoid wide, square necklines or off-the-shoulder styles.
Hourglass Body Type
Blessed with curvaceous proportions and a well-defined waist, the hourglass body type is a rare gem. These curvy bodies boast even bust and hip measurements and significantly narrower waistlines. Some variations include top hourglass figures, where the bust is larger than the hips, creating an inverted triangle shape with a defined waist.
If you're among the fortunate few with this body type, showcase your waist and accentuate your curves. Opt for wrap dresses, jumpsuits, sheath dresses, and fit-and-flare styles with cinched waists to highlight your naturally balanced physique.
In Closing
Dressing is an opportunity to express your unique style with pride. We hope this guide helps you shed any doubts and fully embrace your body's potential.
Keep in mind that these body types are general classifications. Don't fret if you don't neatly fit into a single category; bodies come in all sizes, shapes, and proportions.
Understanding your proportions will empower you to build a wardrobe that accentuates your favorite features and harmonizes your figure. You're already beautiful; now, embark on a joyful exploration of your style!
Have a look at our shop @ Versatile jumpsuits for women