Wide-leg pants are making a triumphant comeback! After nearly a decade of skinny jean dominance, the fashion world is finally opening its arms to a broader range of possibilities. While slim-fitting trousers undoubtedly have their place in your wardrobe, it's time to welcome more relaxed, flowy styles as fashion-forward choices.
Expanding your legroom not only offers physical freedom but also unleashes your creativity to experiment with various trends and looks. In this comprehensive blog post, we'll delve into popular types of wide-leg pants and guide you on how to wear them with style and confidence.
Wide-Leg Pants: A Timeless Trend History has a way of repeating itself, and fashion is no exception. The style pendulum, swinging between slim and relaxed fits, traverses the decades. However, wide-leg pants have a timeless quality since they were the very first type of pants worn by women.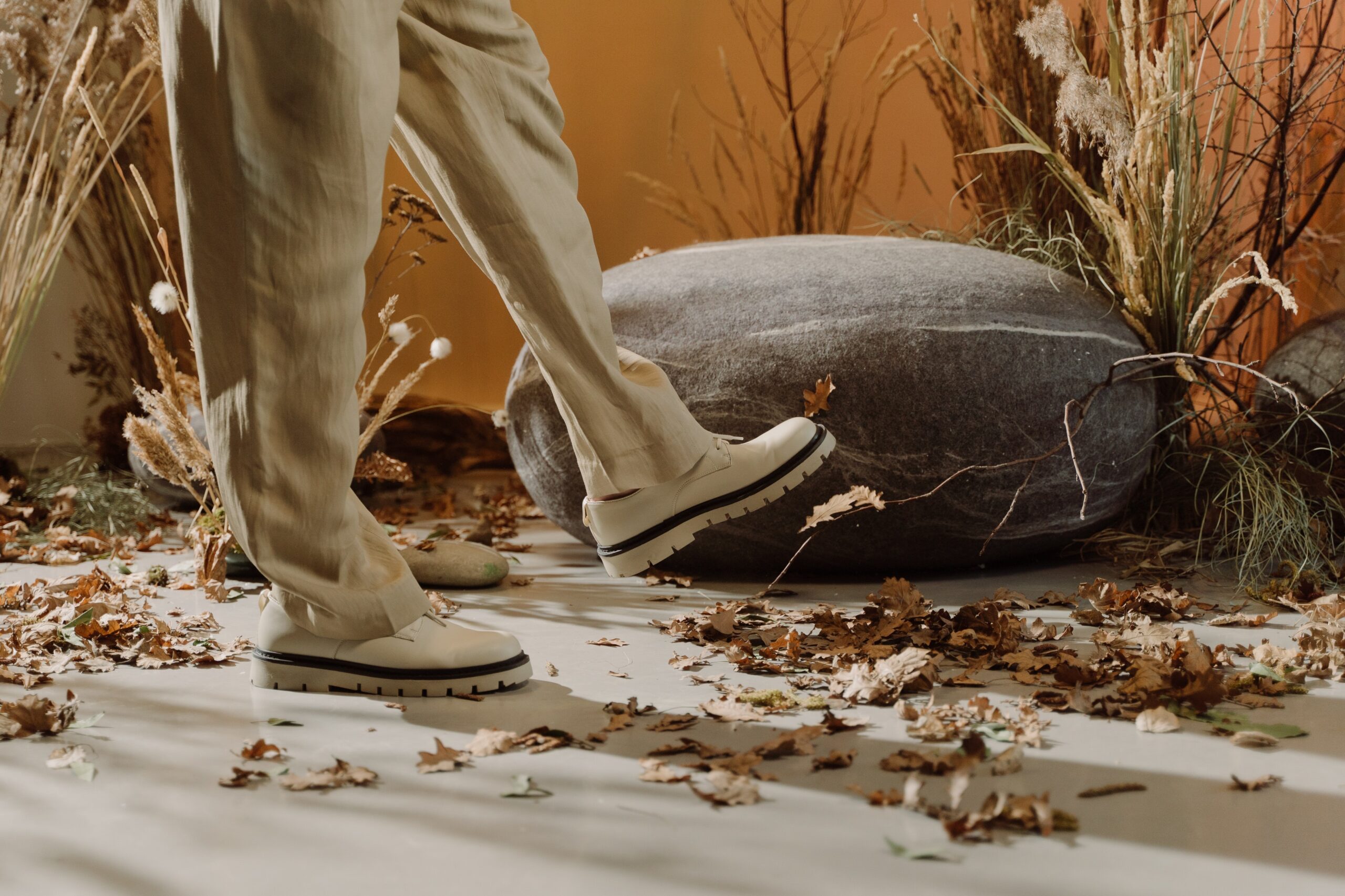 Starting with bloomers, originally designed as undergarments, women gradually transitioned to wearing pants, thanks to suffragettes, Hollywood, and evolving societal norms. The legendary Coco Chanel is often credited with popularizing wide-leg pants, frequently sporting them herself.
The Freedom to Choose Today, women have the freedom to wear a wide range of bottoms. If you decide to embrace the wide-leg trend, you'll enjoy elongated legs, enhanced mobility, and a cooler option for summer. Their non-form-fitting nature also grants you more styling freedom.
Defining Wide-Leg Pants Wide-leg pants can be somewhat challenging to define. After the reign of skinny jeans, almost any non-slim pant may seem wide-legged to the untrained eye. Generally, they are trousers with legs that widen from the waist or low hip. Some straight-fit styles can also fall under the wide-leg category.
Wide-leg pants typically feature a higher rise, sitting at or above the waist. They can be crafted from various fabrics such as linen, cotton, denim, or silk. The width of the legs varies, ranging from moderately wide to extremely voluminous, depending on the design.
However, defining wide-leg pants isn't entirely rigid. Some sources suggest that any pants with a hem circumference of 20 inches or more qualify as wide-leg. By this definition, even pants with slimmer thigh fits, like flared jeans, bell-bottoms, and bootcuts, could be considered wide-leg.
In this blog, we'll refer to any pants that offer a roomier look, including relaxed and straight-fit styles.
Types and Styles of Wide-Leg Pants Wide-leg pants come in various styles that can complement your existing wardrobe while adding a fresh and fashionable twist. Here are some popular types to consider:
Palazzo Pants: Known for their billowing wide legs, palazzo pants offer a flowy, dramatic, and glamorous look. They are typically made from breezy, lightweight fabrics that keep you looking chic and feeling cool.
Sailor Pants: Inspired by old-fashioned nautical uniforms, sailor pants feature high waistlines, wide straight legs, and buttons along the side pockets. This vintage staple is making a comeback.
Relaxed Fit and Straight Leg Jeans: While not always categorized as wide-leg pants, these styles offer roomier fits, ranging from straight drapes to baggier cuts.
Trousers/Slacks: From standard looks to pleats, creases, and cuffs, trousers are suitable for office settings and add a touch of tailored sophistication to casual outfits. They are also available in cropped styles, offering elegance suitable for summer ensembles.
Cargo Pants: No longer just for GI Janes, cargo pants blend utility with comfort, often featuring loose-fitting styles and ample pockets. This trend combines fashion with functionality.
Carpenter Pants: Part of the workwear trend, carpenter pants come in straight and loose-fitting styles, offering a relaxed, timeless, and down-to-earth look.
Gaucho Pants: These cropped, baggy pants draw inspiration from South American cowhands' attire. They feature wide legs, usually with an elasticized waistband, drawstring, or sash.
Tulip Pants: Tulip pants are characterized by distinctive overlapping panels on each leg, reminiscent of the garden flower. They offer a roomy fit in both tapered and wide-legged openings.
Flared Pants: Flared pants typically have a fitted waist and thigh but gradually widen from the knee downward. They can be made of denim or other fabrics, creating a statement silhouette with a retro flair.
These styles can be mixed and matched, offering a wide range of possibilities. Explore the world of wide-leg pants at your favorite brands.
Choosing the Right Fit for Your Shape Wide-leg pants, with their forgiving and looser fit, offer more versatile styling options compared to their form-fitting counterparts. Different fits can help accentuate your body's features, allowing you to achieve the most flattering silhouette.
Remember, while these suggestions provide general guidelines, your personal style, unique body shape, and individual preferences should always take precedence. The most crucial factor is feeling confident and comfortable in whatever you choose to wear.
Accentuate Your Hips:
If you have narrower hips, wide-leg pants can help balance your proportions by adding volume to your lower limbs. Slacks and trousers with darted pleats can enhance this effect and work well for professional ensembles. For casual occasions, try cargos or relaxed-fit jeans. Palazzo pants offer an elegant in-between option, adding sophistication to both casual and professional outfits.
Complement Your Curves:
To avoid adding more volume to your hips, opt for straight-leg pants without excessive draping. Choose slacks, tulip pants, trousers, or culottes that hug your hips for polished outfits. For a relaxed look, straight-leg jeans, sailor pants, or loose cargos are excellent choices.
Elongate Your Legs:
Lengthen your legs with flowy, billowing palazzos, front-pleat trousers, or sailor pants, depending on the occasion. Pair longer pants with high heels for an even more elegant and flowing appearance.
Styling Wide-Leg Pants Wide-leg pants offer a world of variety and versatility. From casual to professional, they cater to a spectrum of fashion needs. Whether you're at a cabin retreat, a resort, or the office, there's a wide-leg style to suit every occasion.
When styling wide-leg pants, consider the balance of proportions. If your pants are voluminous, opt for a more fitted top. Conversely, if you choose a loose top, consider tucking it in or adding a belt to define your waist. Experiment with different shoe styles, such as heels, flats, or sneakers, to create various looks.
Here are some styling suggestions:
Casual Occasions:
For a laid-back and chic look, pair your wide relaxed jeans or cargos with a fitted graphic tee, simple tank, or a breezy blouse. Complete the ensemble with sneakers, sandals, or ankle boots, depending on the occasion. Accessorize with a crossbody bag, a statement belt, or layered necklaces.
Work-Appropriate Outfits:
To create a sophisticated office ensemble, opt for high-waisted wide-leg pants in a draping fabric or cropped trousers in a structured material. Pair them with a tucked-in blouse or a tailored blazer.
Have a look at our shop @ Wide-leg pants fashion 2023