On the evening before All Saints' Day, the dark side of the world celebrates the mystical and darkly romantic Halloween. In the modern world, the Eve of All Hallows' Day is usually celebrated in clubs or at private events. According to Halloween's tradition, the entrance to the feast is a fancy outfit. Halloween costumes are chosen individually, depending on which look feels like your thing. Additionally, Halloween costumes can be dedicated to specific characters, images or events if you go to a theme party.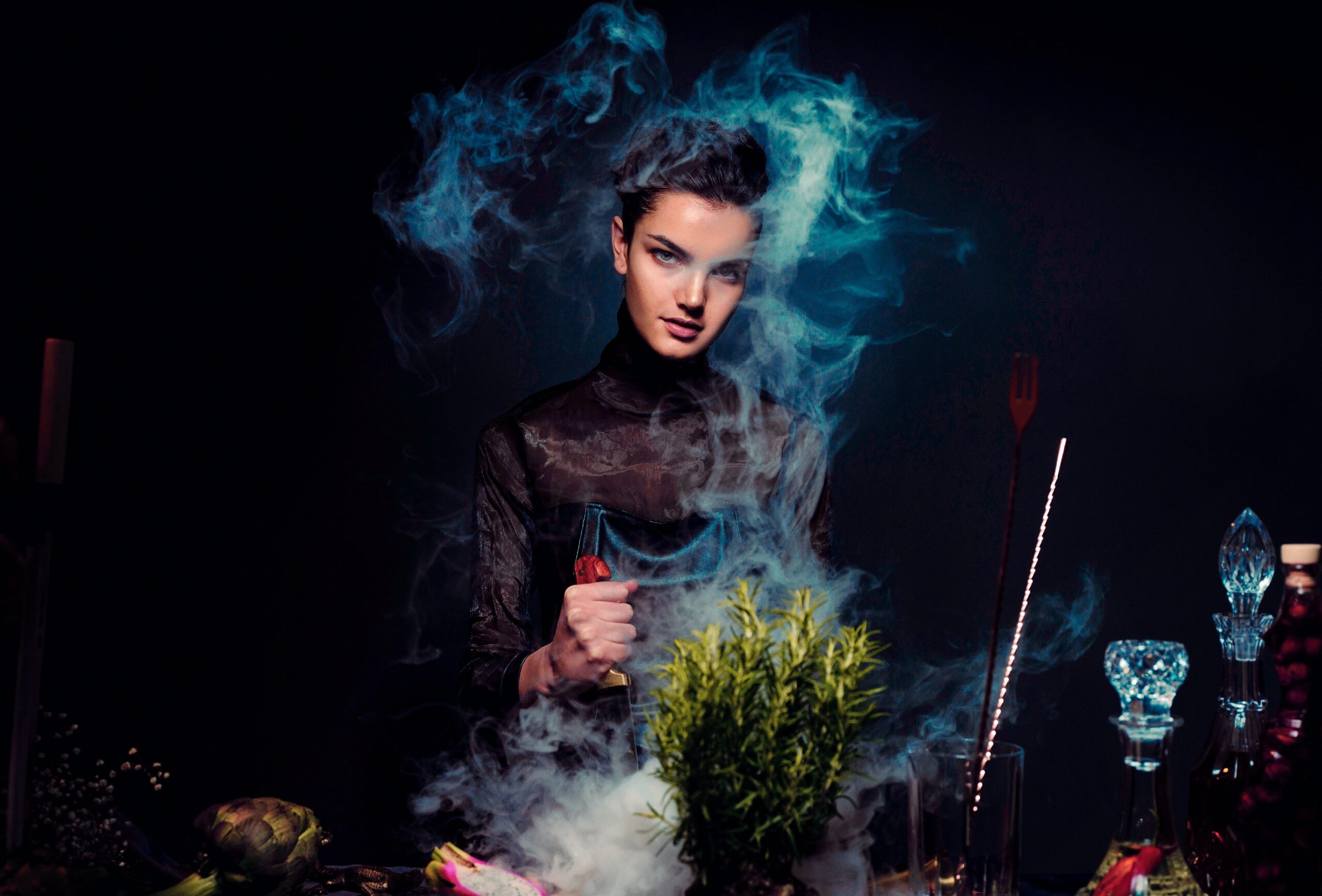 If you are a fan of Gothic, Halloween is a great chance to show off your stylish yet slightly spooky gothic outfits. We offer 10 ideas of gothic Halloween costumes:
The Vampire
Vampires are classy, frightening, and spectacular creatures. They represent the sophistication and elegance of the dark side. It's okay if you are not the only one vampire at a Halloween party. You can make your image original by adding unique gothic jewelry. Halloween accessories will give your fancy dress an impressive look. Do not forget about makeup and a long vampire cloak, these are among the most important details of a vampire costume.
The Vampiress
The vampiress is a beautiful and elegant other-worldly image that every fan of Gothic should try on. Your goal is to make the image of this fatal beauty special, dark and vivid. The costume can be black, red, white or purple. You may also combine these colors. Don't forget to add Halloween jewelry.
Sorceress
Black Hell Sorceress is probably old and all wrinkly, but who said you can't create your own reading of this image? You are able to pull off a look of a young, stunning, and hellishly irresistible hellcat! Favorite colors of sorceresses are black, green, dark blue, and red. Do not forget the magic wand!
The Devil
The aesthetically majestic image of the Hell master imposes certain obligations on the costume holder. A white, red or black suit fitting like a glove, polished shoes, a top hat or beautiful horns, as well as a light cane with a skull, are the staples of the Devil image.
Witch
A Witch Costume is a must-have for any glamorous chick at a Halloween party. She is always gloomy, irresistible, and mysterious! Do not forget to take a broom – without it the image of the Witch will not be complete.
Death
The Death is the majestic and tragic image. Such a look is rather rare because of the mandatory accessory – a heavy scythe. You will have to carry it to a party. The image consists of a black long hoodie with wide sleeves, pale make-up, and a scythe, without any decorations.
Black or White Angel
Gothic fashion is amazing and always original. It is able to separate black and white and put them back together. On Halloween, it would be a great idea to combine two images that represent the Dark and Light sides of life. Costumes of a black and white angel will be a perfect fit for two girlfriends who strive to create a beautiful, feminine, and sexy look.
Demon
The demon is a mysterious and original Halloween image. Both a black tight turtleneck and a respectable gothic dress shirt are appropriate for the holiday.
Zombie
It is a fairly easy image that can be made from everything that is at your fingertips. You can use literally anything – torn pants and shirts, bandages, old shoes, etc. The most important thing about the image of a zombie is makeup.
The Ghost
You can create an image of the Ghost in merely 5 minutes. All you need to do is take a white sheet and cut holes for the arms, eyes, and mouth. Then you need to fasten a sheet with a belt and you're ready to go.
Have a look at our shop @ Gothic Halloween costume ideas