Are you always chasing the latest fashion trends, pondering, "What's my signature style?" Don't worry; you're not alone! Fashion is a constantly evolving universe, offering something for everyone. From timeless classics to bold statements, the array of clothing styles is as diverse as the individuals who wear them. But what exactly is a fashion style, and how does it differ from a passing trend? A fashion style is your consistent, personal way of dressing, revealing your personality and taste. In contrast, trends are fleeting fancies that change with each season. In this blog, we're delving into the world of fashion styles, exploring seven distinctive outfits to try this year. Whether you're looking to rejuvenate your wardrobe or embark on a fresh fashion journey, keep reading for inspiration and ideas.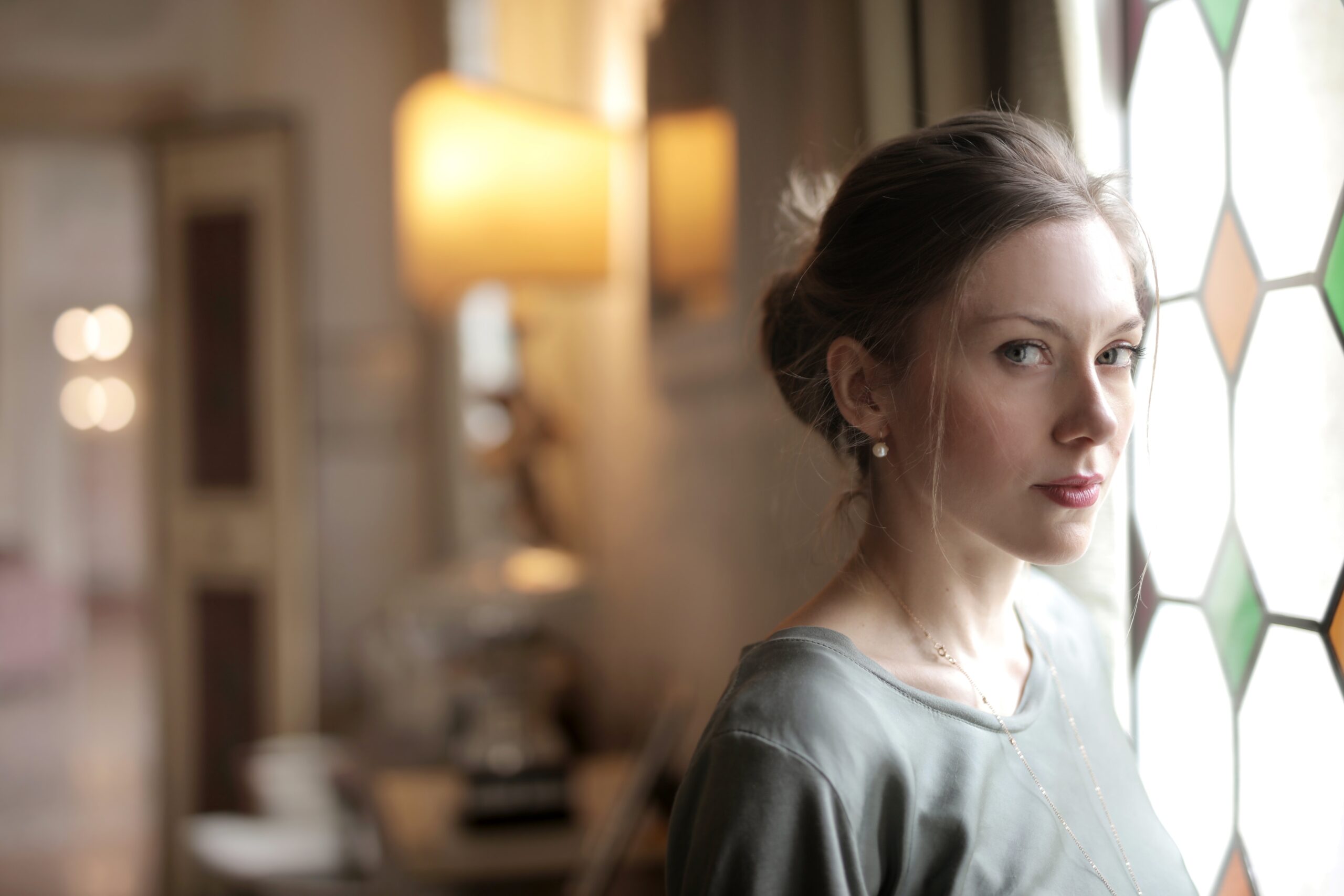 FREQUENTLY ASKED QUESTIONS
How many fashion styles are there? With styles ranging from artsy and boho to business casual, loungewear, streetwear, and vintage, your wardrobe can be an experimental playground.
WHAT ARE FASHION STYLES? Fashion styles are mirrors of your personality, interests, and clothing preferences. They're essential tools for self-expression and identity portrayal. The world of fashion styles is boundless, encompassing the preppy, the polished, and the free-spirited.
Fashion style history is an intriguing journey, harking back to ancient times when attire symbolized status and authority. Medieval Europe saw clothing styles dictated by religion and class. The Renaissance fostered individualism and creativity, while globalization and industrialization broadened the fashion spectrum. The 20th century birthed new styles like punk and grunge, challenging conventions and encouraging experimentation.
Today, the fashion industry is more inclusive and diverse than ever. People are embracing various fashion styles, forging unique looks, shattering traditional gender norms, and redefining beauty standards. The essence of different clothing types lies in empowering individuals to express their genuine selves and exhibit their personalities authentically.
TRENDS VS FASHION STYLES Though fashion styles and trends are often used interchangeably, they differ significantly. Trends are transient, fueled by celebrity endorsements, social media influencers, or seasonal collections. They change rapidly, with new ones emerging each season. In contrast, fashion styles are enduring expressions of taste and personality, evolving gradually and influenced by cultural shifts. For instance, bohemian style has persisted for decades with its flowy dresses and quirky accessories, while minimalist fashion focuses on simplicity, clean lines, and neutral colors.
Trends can be fun to experiment with, but fashion styles offer a more lasting approach. They enable individuals to create a personal aesthetic that resonates with their unique taste. So, before succumbing to the latest trend, consider incorporating it genuinely into your style.
7 TYPES OF FASHION STYLES TO TRY IN 2023 Now, having explored the history and significance of fashion styles, let's dive into the top seven styles for 2023. These styles cater to everyone, whether you prefer simplicity, classics, or bold, unconventional silhouettes.
1. Minimalism Minimalism is a rising fashion style that emphasizes quality over quantity, simplifying your wardrobe. Minimalist outfits exude timelessness and chicness without extravagance. Embracing minimalism can save you time and money while crafting an elegant, streamlined look.
Tips for incorporating minimalism:
Stick to a neutral color palette with blacks, whites, grays, and beiges.
Invest in high-quality basics, like well-fitting white tees, classic trench coats, and black trousers.
Opt for clean lines and simple silhouettes while avoiding excessive embellishments.
Choose classic, functional accessories, such as a simple leather tote or sleek loafers. Fashion Tip: Boldly repeat outfits and explore capsule wardrobes to maximize your wardrobe's potential.
2. Athleisure Athleisure fuses athletic wear with casual pieces to create comfortable yet trendy ensembles suitable for various occasions. Perfect for active, style-conscious individuals, athleisure seamlessly blends fashion and function.
Tips for incorporating athleisure:
Invest in quality activewear pieces with both style and functionality.
Layer activewear with casual clothing like oversized sweaters, denim jackets, or bomber jackets for a balance between sporty and relaxed elements.
Mix and match textures for visual interest.
Experiment with different silhouettes and proportions.
Embrace athleisure for both active and non-active events, like pairing workout leggings with a longline blazer and heels for a chic twist.
3. Boho Chic Boho chic exudes a carefree, free-spirited spirit with a blend of romantic, vintage, and eclectic elements. Flowy silhouettes, natural fabrics, and earthy color palettes define this style, making it ideal for artistic and adventurous souls.
Tips for incorporating boho chic:
Embrace flowy maxi dresses and skirts with intricate prints or floral patterns.
Incorporate natural, earthy colors, like warm browns, deep greens, rich burgundies, and mustard yellows.
Layer clothing to add dimension and interest.
Accessorize with statement jewelry, featuring feathers, dreamcatchers, or natural gemstones.
Mix and match different fabrics and textures, like lace, crochet, fringe, and embroidery.
Choose footwear like ankle boots, suede sandals, or leather moccasins that complement the boho chic style.
4. Genderless Fashion Genderless fashion challenges traditional gender norms, embracing clothing beyond gender boundaries. It advocates inclusivity, freedom of expression, and the idea that fashion is for everyone, irrespective of gender identity.
Tips for incorporating genderless fashion:
Experiment with oversized and boxy silhouettes.
Embrace neutral colors and monochrome looks.
Incorporate androgynous accessories like fedora hats, chunky watches, suspenders, or statement belts.
Explore unisex or gender-neutral brands.
Mix traditionally masculine and feminine elements, like tailored trousers with a flowy blouse.
Pay attention to fabric choices, opting for quality materials that drape well on different body types.
5. Retro-Vintage Retro-vintage fashion draws inspiration from past decades, offering a nostalgic, timeless charm. Celebrating bygone eras, this style lets you incorporate vintage pieces or recreate vintage looks with modern interpretations.
Tips for incorporating retro-vintage fashion:
Mix vintage pieces with contemporary items for a modern twist.
Pay attention to accessories like cat-eye sunglasses, statement belts, headscarves, or vintage-inspired jewelry.
Experiment with different eras, from the glamour of the 1920s to the bold styles of the 1980s.
Incorporate patterns and prints popular in past decades, like polka dots, floral prints, or gingham.
Consider silhouette and fit, such as cinched waists, A-line skirts, or wide-leg pants.
6. Bold Prints Bold prints are all about making a statement and having fun with mixing and matching patterns. Whether it's florals, animals, geometrics, or abstract designs, incorporating bold prints into your wardrobe lets you express your personality and create eye-catching outfits.
Tips for incorporating bold prints:
Start small with printed accessories like scarves, handbags, or shoes.
Mix and match prints creatively while balancing scales and colors.
Use bold prints as focal points of your outfits.
Play with scale and proportion, experimenting with larger or smaller prints.
Pair bold prints with neutral basics to maintain balance.
Coordinate colors within bold prints with the rest of your outfit.
Explore various garment styles, such as maxi dresses, tailored blazers, wide-leg pants, or statement jackets.
7. Streetwear Style Streetwear fashion draws inspiration from urban culture, offering a casual yet edgy aesthetic. It effortlessly combines comfort, attitude, and high-low fashion to create cool, modern looks that reflect individuality.
Tips for incorporating streetwear style:
Embrace casual, comfortable pieces like oversized tees, hoodies, joggers, and sneakers.
Experiment with layering, mixing textures, lengths, and silhouettes.
Incorporate sportswear elements like track pants or bomber jackets.
Embrace graphic tees, sweatshirts, or accessories with eye-catching prints or logos.
Mix high-end and streetwear brands for a unique look.
Accessorize with statement pieces like chunky sneakers, belts, bucket hats, or sunglasses.
Pay attention to details and craftsmanship, seeking well-constructed garments with unique design elements.
WHAT IS MY FASHION STYLE? In the fashion realm, exploring different clothing styles and stepping out of your comfort zone is the key to expressing your individuality. Embrace diverse fashion styles to embark on exciting journeys of self-discovery and creativity. The top seven styles for 2023 offer a range of options to cater to various tastes and preferences, from minimalism and athleisure to boho chic, genderless fashion, retro-vintage, bold prints, and streetwear. Whether you're looking to redefine your wardrobe or make a bold statement, fashion is your canvas to paint your unique self.
For more fashion inspiration and guidance, be sure to check out the Fashion Hub on the Harris Scarfe blog. There, you'll discover an abundance of tips, trends, dress code inspiration, and styling ideas to elevate your fashion game. Additionally, explore the extensive range of women's clothing at Harris Scarfe, where you'll find pieces that align with our recommended fashion styles. Whether you're seeking minimalist essentials, athleisure wear, boho-chic garments, sustainable fashion choices, genderless pieces, retro-vintage finds, or bold prints, you'll discover pieces that resonate with your style, allowing you to bring your fashion vision to life. Remember, fashion is a journey of self-discovery and creativity. So, embrace the adventure, have fun with your style, and let your fashion choices reflect the beautiful, unique person you are.
Have a look at our shop @ Fashion style trends 2023