"Welcome to the World of Athleisure Wear" In a realm where comfort dances hand in hand with style, athleisure wear emerges as the shining star. This fashion-forward trend marries the best of athletic gear with casual chic, offering a seamless journey from the fitness center to everyday life.
Did you know? A recent consumer survey revealed that 14% of respondents turned to cozy attire, including athleisure, via online shopping in the wake of the COVID-19 pandemic.
"Unveiling Athleisure Wear: Where Fitness Meets Fashion" Athleisure Wear: The Ultimate Fusion
Athleisure wear is the sartorial bridge connecting activewear to casual fashion. It encompasses a range of functional yet comfy garments like leggings, hoodies, sports bras, and sneakers. These pieces aren't just for workouts; they redefine your everyday style and make switching between the gym and the street a breeze.
"The Rise of Athleisure: A Perfect Blend of Fashion and Function" Athleisure's Meteoric Ascent
Athleisure fashion has soared in popularity thanks to its enchanting combination of comfort, practicality, and style. These fabrics breathe and stretch, offering mobility and freedom for workouts and daily life.
What's more, the versatility lets you go from the treadmill to social gatherings without losing your fashion game. Athleisure strikes a chord with those who value health and style alike.
"Elevate Your Lifestyle with Athleisure: Benefits Beyond the Trend" The Marvels of Athleisure Style
Why are people flocking to athleisure wear? Well, let's explore the dazzling perks it brings to the table!
Supreme Comfort and Flexibility Athleisure doesn't mess around with comfort. Crafted from breathable materials, it keeps you cool and dry. Plus, its stretchy fabrics offer unrestricted movement for your workouts or daily adventures.
Versatility for All Occasions Forget the hassle of outfit changes. Athleisure adapts seamlessly, whether you're at the gym, grabbing brunch, or even rocking it as office wear. This versatility saves you time and allows you to take on the day without sacrificing style.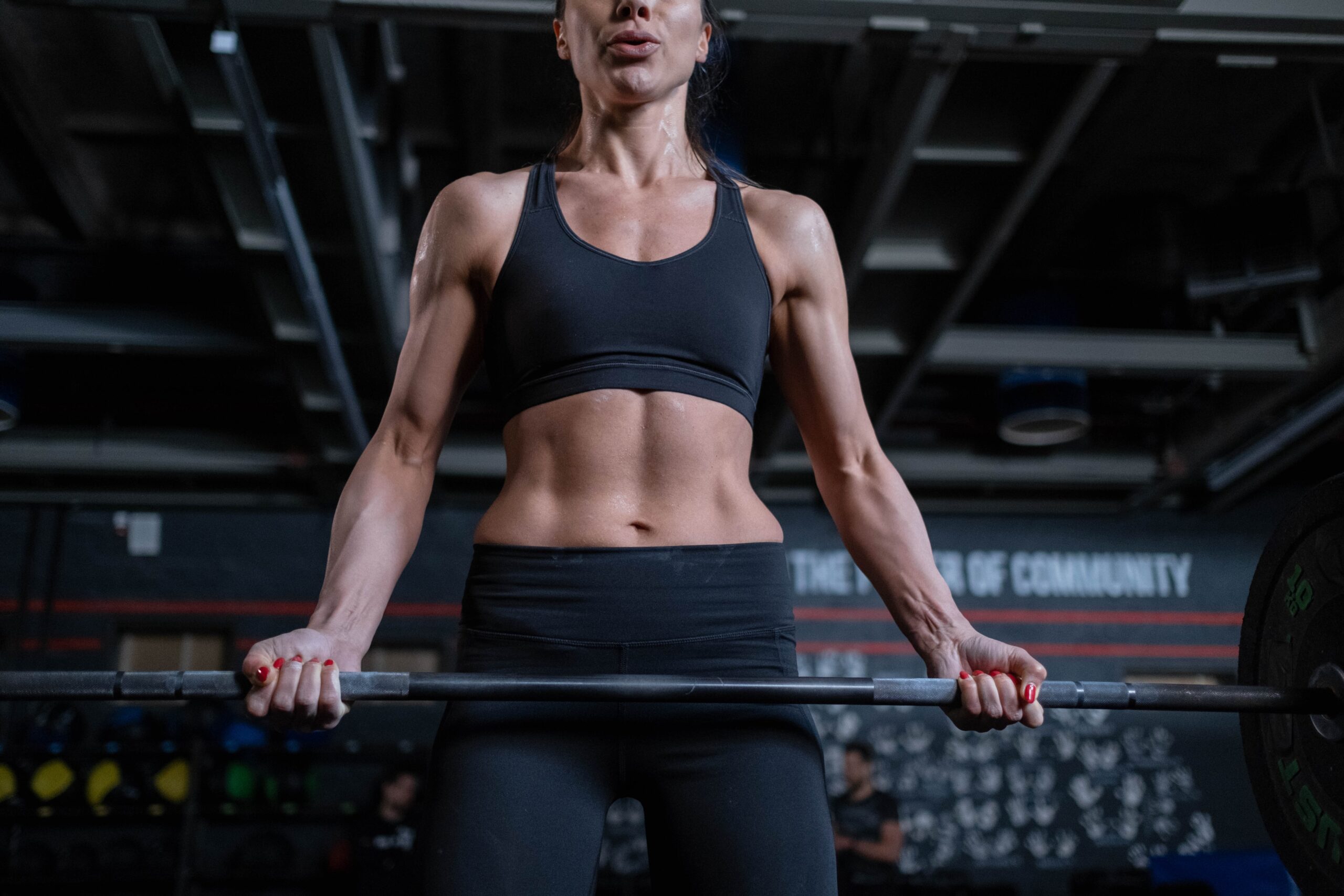 A Statement of Active Living Sporting fashionable athleisure is a testament to your commitment to an active, healthy life. It's a constant reminder to prioritize physical activity, motivating you and inspiring others to stay on the fitness track. Think of it as wearing your fitness goals in style!
"Effortless Elegance" Staying stylish shouldn't be a chore. Athleisure wear is the epitome of fashion meeting functionality, effortlessly blending comfort with style. From trendy ribbed leggings to chic joggers, these ensembles let you achieve a fashionable look with minimal fuss.
"SEFI: Your Athleisure Wardrobe's Best Friend" When it comes to crafting the perfect athleisure wardrobe, SEFI has your back with a range of top-tier products. Whether you're hitting the gym, going for a run, or simply lounging around, SEFI offers a selection of stylish and practical women's activewear to keep you comfortable and on-trend. Let's dive into their standout pieces:
Athletic Leggings and Yoga Pants
Silhouette 7/8 Legging – Midnight
SEFI's athletic leggings and yoga pants are indispensable for any fitness enthusiast. Crafted from top-quality materials, these leggings strike the perfect balance between comfort and support. Equipped with moisture-wicking properties and a flattering fit, you'll feel confident and prepared to conquer any workout. Whether it's ribbed leggings or high-waist leggings, SEFI has it all.
Sports Bras and Crop Tops
Timeless Ribbed Square Bra – Sunstone
Ladies, SEFI offers a collection of high-impact sports bras and crop tops that provide both support and style. Designed with breathable fabrics and adjustable straps, these bras ensure a comfortable fit during intense workouts. The long-sleeve crop tops are perfect for layering or wearing solo, adding a fashionable flair to your athleisure look.
Hoodies and Sweatshirts
Essential Sweatshirt – Moonstone
SEFI's hoodies and sweatshirts are the epitome of cozy and cool. Crafted with soft and durable materials, they are ideal for both workouts and casual outings. With a variety of designs and colors to choose from, you can effortlessly up your athleisure game while staying warm and comfortable.
Sneakers and Running Shoes
Complete your athleisure wardrobe with SEFI's stylish sneakers and running shoes. Engineered with advanced cushioning and support technology, these shoes offer the perfect blend of comfort and performance. Whether you're hitting the track or running errands, SEFI's footwear will keep you looking and feeling great.
Joggers and Track Pants
Essential Joggers – Peridot
SEFI's joggers and track pants are the ultimate fusion of comfort and style. Made with soft and stretchy fabrics, these bottoms allow for unrestricted movement while maintaining a fashionable silhouette. Whether you're unwinding at home or running errands, our essential joggers and track pants are a versatile addition to your wardrobe.
"Athleisure Wear: Stylish Versatility for Every Occasion" Athleisure Wear: Your Versatile Wardrobe Hero
No matter the occasion, athleisure wear has you covered. Let's uncover the many ways to rock this trend!
Casual Everyday Ensembles
Athleisure fashion is the answer for your daily casual looks. Match a trendy sports bra with high-waisted leggings, top it with a loose-fitting hoodie or a cropped jacket, and round off your style with some stylish sneakers. Effortlessly chic, comfortable, and ready to take on the day!
Gym and Workout Attire
When it's time to break a sweat, athleisure wear excels. Opt for moisture-wicking leggings or shorts paired with a supportive sports bra or tank top. For outdoor workouts, layer with a lightweight jacket. Don't forget that the right fabrics and fit are essential for enhancing your performance.
Travel and Airport Chic
Traveling can be draining, but athleisure wear makes it a breeze. Choose stretchy joggers or yoga pants for comfort during long flights. Layer with a soft, breathable tee and a versatile hoodie or cardigan. Slip-on sneakers are a must for hassle-free security checks!
Weekend Errands and Brunch
Dressing up for weekend errands or brunch has never been so comfortable. Slip into a trendy jumpsuit or a flowy midi dress made with stretchy fabric. Layer with a denim jacket or a cozy knit cardigan. Finish the look with stylish trainers for an effortlessly chic vibe.
"In Conclusion: Elevate Your Lifestyle with Athleisure" Athleisure for Women: Elevate Your Everyday
With its unparalleled comfort, versatility, and the ability to promote an active lifestyle, athleisure wear has transformed the way we dress. It offers the perfect blend of fashion and function, catering to the needs of those who value both style and comfort. Embrace this trend and elevate your daily style with SEFI Clothing!
SEFI understands the needs of health-conscious individuals, and its products are designed to meet the demands of an active lifestyle. With a focus on quality, functionality, and style, SEFI ensures that you can look and feel your best while pursuing your fitness goals. Don't miss out on the opportunity to elevate your athleisure game with SEFI's key pieces!
FAQs
What is athleisure wear?
Athleisure wear combines elements of sportswear with fashion, offering comfortable and functional clothing for athletic activities and casual wear.
How can I incorporate athleisure wear into my everyday style?
To master athleisure style, pair athletic essentials like leggings or joggers with casual tops, add fashionable sneakers, and layer with jackets or hoodies. Accessorize thoughtfully for a polished athleisure look.
Can I wear athleisure to the office or formal events?
While athleisure wear is ideal for casual settings, you can subtly incorporate athletic touches into your office or formal outfits. For instance, pair tailored pants with sleek sneakers or opt for a blazer over a sporty dress for a stylish yet professional look.
How do I choose the right athleisure pieces for my body type?
Consider your body shape and personal preferences when selecting athleisure wear. Choose high-waisted leggings or pants to accentuate your waist, select sports bras or tops with proper support, and experiment with different silhouettes to flatter your figure.
What are some key tips for mastering the athleisure style?
Prioritize comfort and functionality. Creatively mix athletic and casual pieces, layer them with versatile items, and pay attention to fabric quality, balanced proportions, and thoughtful accessorizing to create a polished athleisure look that suits your personal style.
Have a look at ourshop @ Athleisure wear style